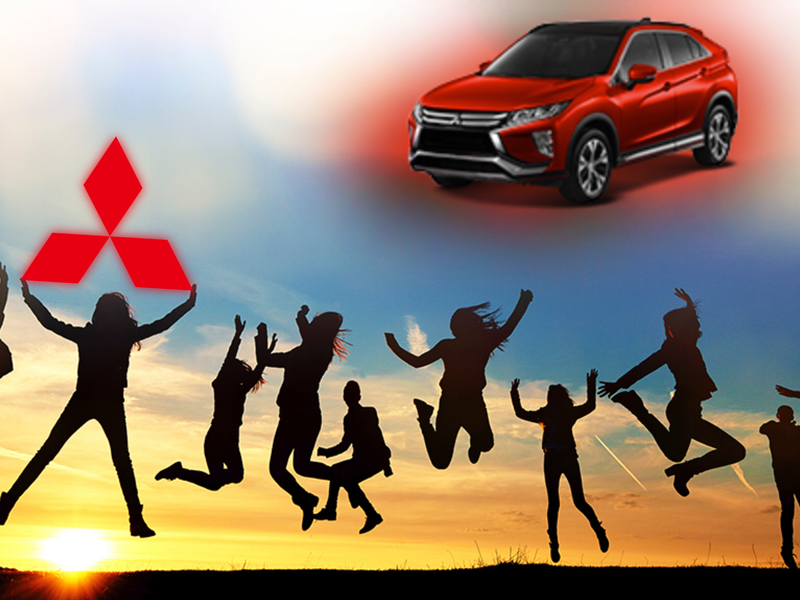 After the overwhelming praise of the upcoming Mitsubishi Eclipse Cross, my sources found more exciting news on the world's most interesting car company. So grab your popcorn and don't forget to race to the edge of your seat, because we are going to take a sneak peek at Mitsubishi's ambitious future plans.

2018:
The glorious Eclipse Cross will finally be put on sale after much anticipation. Mitsubishi are "well aware that the Eclipse name has a bad reputation because previous models were too interesting". They hope to fix this by:
- Removing all traces of previous Eclipse generations from the public eye.
- Asking auto journalists to do comparison tests with kitchen appliances.
- Putting wheatgrass in the CVT transmission fluid.
It is worth noting that Mitsubishi currently holds a prestigious second place in Sweden's plug-in electric car market, where being "too interesting" is regarded as "dangerous for public image" according to the company's management.
The rest of the lineup is to be kept the same, no refreshes.
2019:
The Eclipse Cross is set to receive a sister model, the Starion Exciting Version. Equipped with a slightly less punchy 1.4 litre engine mated to a CVT transmission, it is certain to satisfy. To celebrate the launch, Mitsubishi are planning to "purge" previous Starions to restore their reputation as an "established commuting and transport company".

The Outlander and Outlander Sport will get a mid-cycle update.

The rest of the lineup is to be kept the same, no refreshes.
2020:
More nameplates will be revived as the range-topping GTO (Generic Trendy Offroader) is scheduled for production, featuring a new luxurious 'VR-2' trim. In response to the booming subcompact crossover market, the FTO (Fashionable Trendy Offroader) will also aim to reach the hearts and wallets of #millenials.
The rest of the lineup is to be kept the same, apart from the Lancer - which will be finally replaced with the Nissan-derived Tsuru taxicab, its design unchanged for over 25 years.
When asked about the decision to replace the Lancer with the Tsuru for 2020, Mitsubishi noted "any update would make the Lancer look less dated".

20??:
The 6th generation Outlander Sport becomes the latest addition to Mitsubishi's entirely crossover-based lineup: featuring the 4th generation Eclipse Cross, new Starion Inspiring Edition, 2nd generation GTO VR-2 and FTO CVT. Everyone will also be excited for the latest Tsuru-based crossover, the 'Lancer EVolution'.
The plant producing the Montero may shut down after being forgotten about, and the Mirage is to be replaced with a new line of sewing machines.
As one last word of note, my sources claim that Mitsubishi Motors will use a new corporate slogan in the future:

The second-most-popular choice for plug-in electric vehicles in Sweden.
They're not wrong.
~ Journalism by M. Outlander EV.