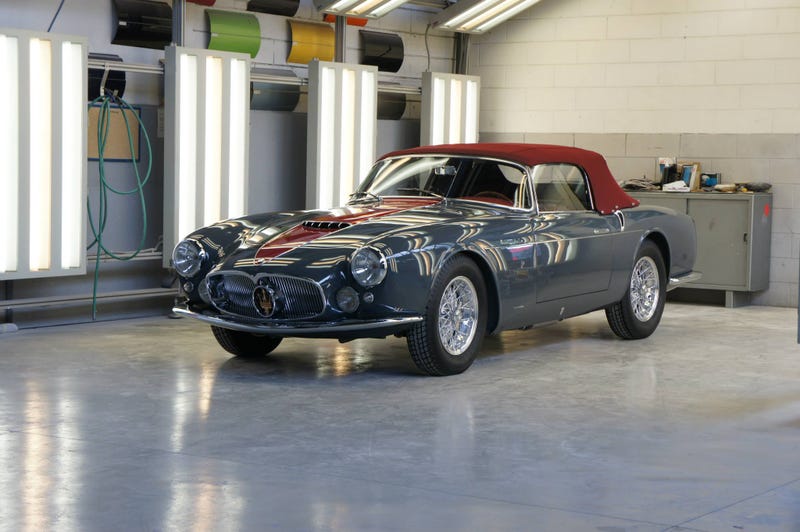 these 2 are just pure sex. From Touring's facebook feed: Touring Superleggera celebrates the 100th anniversary of Maserati with two rare cars, both restored in the Touring premises of Milano to pristine condition after challenging work.
•1956 Maserati A6G 2000, Frua bodywork. Partly reconstructed after the car was turned into a glider plane towing machine.
•1962 Maserati 5000GT, Allemano bodywork. Refitting of the frame and structure, painstaking preservation of metal panels, original interior.