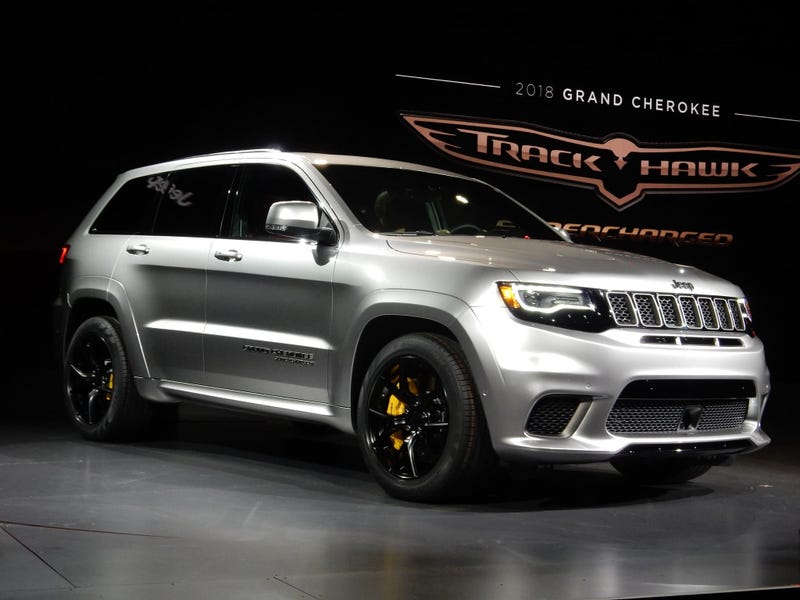 Jeep Grand Cherokee Blackhawk. Let's go! Between the Model Xplood, AMG G65, upcoming Bentayga Speed/Supersports, and whatever performance trim comes for the already 650 hp Lamborghini Urus it seems as if that 707 hp Trackhawk is pretty tame. I say go ahead and use the 91 octane version of the demon engine. That 808 hp is plenty though it's funny to say 717 lb-ft is low in this company.
Blackhawk is such a cool name, I hate seeing it as an Australian blacked-out trim package. I dont mind the Kahn stuff though...
Come on, Im sick of these nut-fluffer SUVs! Give me some real ballz!! Im going to regret typing that!!!
Trailhawk, Trackhawk, Kittyhawk, Mohawk, Tomahawk, Hamhawk...until Im left hawking my lunch Im not going to learn a lesson. Teach me something! Im a baby bird just trying to jerp!!