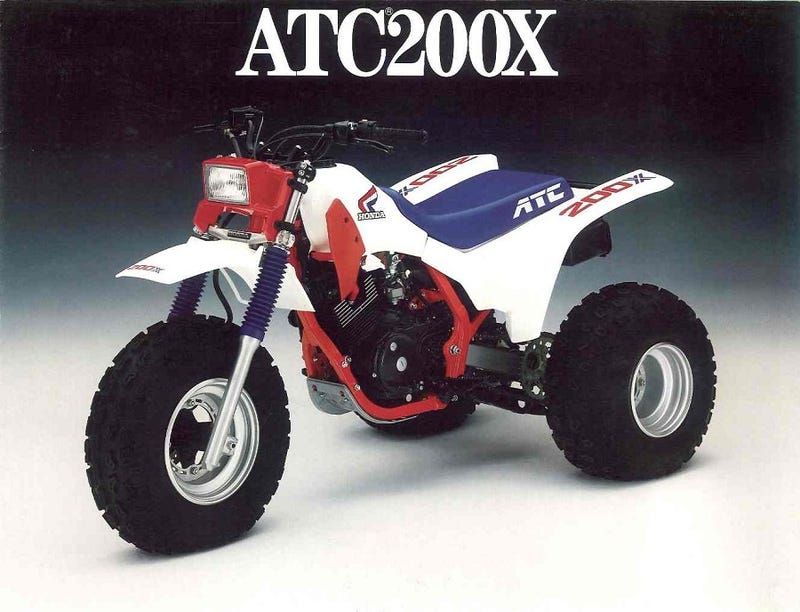 Heading out tomorrow to pick up a 1986 Honda 200x for a price so good it gets me quite hot and steamy!
1986 and 1987 are the "Holy Grail" bikes for Honda ATC collectors. Even though Honda knew the days of the Trike were just about over they went ahead and did a ground up redesign on them for 1986. A completely new 200cc engine with automatic relief at startup, a new 6 speed gearbox, an increase in suspension travel and a new stronger box tube frame made these as over-engineered as a W201 Merc.
When Honda said goodbye to the machines that put them on top in the ATV world they did it right!