A couple of weeks ago, I made what I consider to be a monumental decision. I decided to sell my beloved 1987 Porsche 911 Carrera Cabriolet on Ebay. These days there are many options when it comes to selling a car, but I ultimately chose Ebay as I have sold cars there before and had just in the past week sold my 1978 Fiat using the online auction service.
I spent the better part of a weekend writing up a nice ad detailing the car's history and my ownership. I washed it and took many detailed photographs in full sunlight. All in all, it looked pretty good. I decided to price it a little lower than competing cars with no reserve figuring that is about what I would be willing to pay for a 911 in similar condition. If I didn't get any bids, I could always relist at a lower starting price - or just keep the car.

That's where the fun began. I listed it late on a Sunday night and went to bed. And, by the time I woke up the next morning, I had a bid from an Ebay user with the username geovit12. While he had 100% positive feedback, it was on only 35 transactions. What really bothered me, though, was that this user was in the Russian Federation. Now, I don't want to disparage an entire country, but the Russian Federation is not exactly known for its honest business practices (or for its honest participation in sports for that matter). Still, I have sold cars overseas before. I sold both a 1965 Mustang and a 1973 Pantera both to Sweden. Both of those transactions went off without a hitch. Nonetheless, I was still hoping someone in North America might decide to bid. Throughout the week, I continued to rack up pageviews and watchers, but no more bids. Then, around Thursday, I got a second bid. This time it was from username vakhtinanatalie. Unfortunately, this user had 0 feedback. What's more, guess where they were located – you guessed it – the Russian Federation. I could really smell a rat at this point.
The week wore on and not to be outdone by his comrade, on Saturday geovit12 jumped back into the fray with a high bid. I was sort of hopeful that geovit12 might be legit as he did seem to have an interest in Porsches based on his Ebay profile and did have 35 transactions with the aforementioned 100% positive feedback. But, alas vakhtinanatalie would have none of it and on Sunday at 5:43 p.m. geovit12 was outbid. This is where the auction ended at 10:02 p.m. eastern time.
I went through the motion of sending an email to vakhtinanatalie asking about payment and delivery knowing that I would hear nothing back.
What really puzzles me is why someone would go through the trouble of bidding on something knowing full well that they have no intention of following through. I have read that this is sometimes done to drive up the bid and tie up the car to eliminate the competition. They need two accounts to actually drive the bid up to discourage further bidding by legitimate bidders. But honestly, with whom in Russia am I competing. I think it's just someone acting like an asshole.
BTW, the winning bidders name is allegedly Natalie Vakhtina. Just for grins, I Googled Natalie Vakhtina and this is what I found. From what I gather, she does actually live in Russia, but I suspect she didn't actually bid on my car. In fact, she may not actually own the Ebay account attached to her name.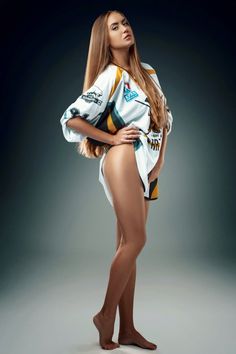 At any rate, if anyone has any clue what possesses these people please enlighten me.