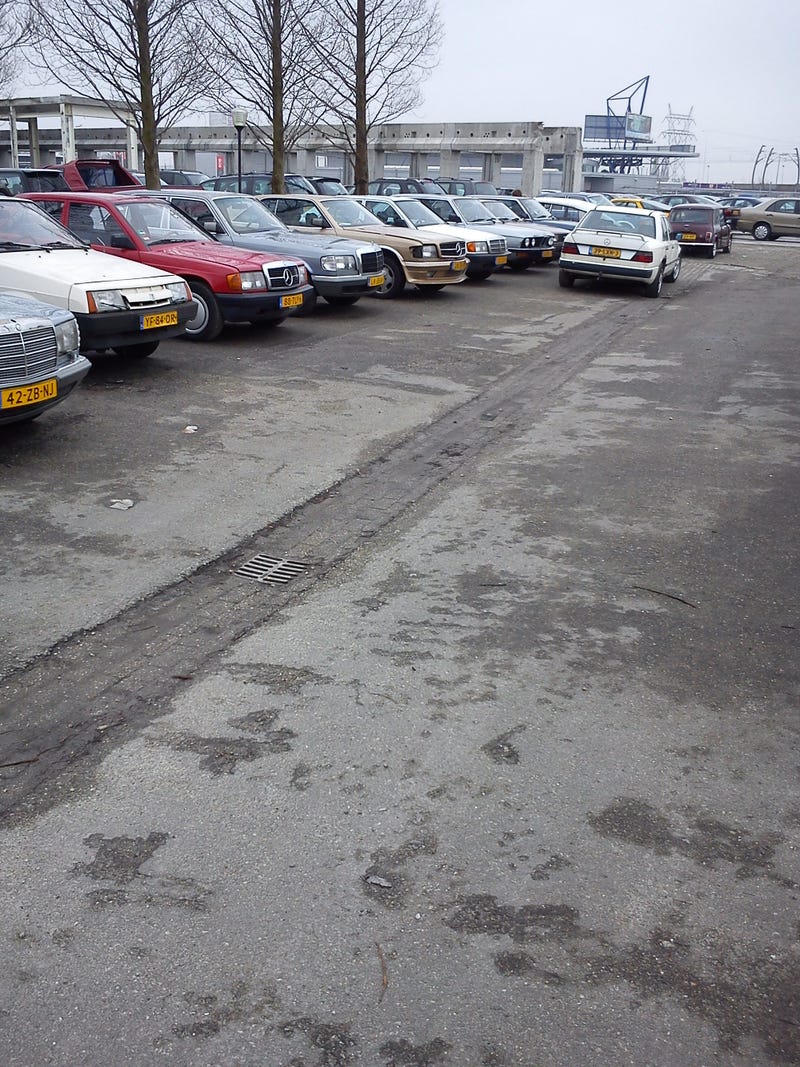 There is this big car dealership nearby my city that is notorious for scamming people, (for example they ask you to pay in advance, and when you come and pick up your car, they will say they never got any money) They are also selling reposessed cars, crime-scene cars cars.
It is a place where all people in money-trouble go to  to buy or sell cars. All the cars there are very cheap. most of the cars are in questionable shape, and if you want to ask questions, there is nobody that knows anything about the cars, and a test drive is often not possible. these people do not care about the cars and only keep them running.
They have almost anything: from a Drug-dealers SUV with tinted windows and big rims to the endless rows of small cars like VW golfs and Fiats. some of them, however, badly modified. below you see a Jaguar in good shape rotting away in the back. 
here you can see the rotting interior of the cars that have been sitting along time
Random stuff you find in the cars; from mcdonalds cups to Star Trek DVD's
A sad Porche in good shape rotting away....
An Alfa Romeo GT with no right rear tires and a tear in the roof
A Opel Astra with baad mods and transformer stickers on the side.
all of the cars are in such a bad state...
A unusual find: A Lada Samara completely rusted out with bad interior....
A riced out Honda of some sort...
The row of sadness...
One of three oldtimer Jaguars
the sad thing is that there are many, many beautiful cars that don't deserve rotting away there.... 
if you want more pictures i have some more... just ask..