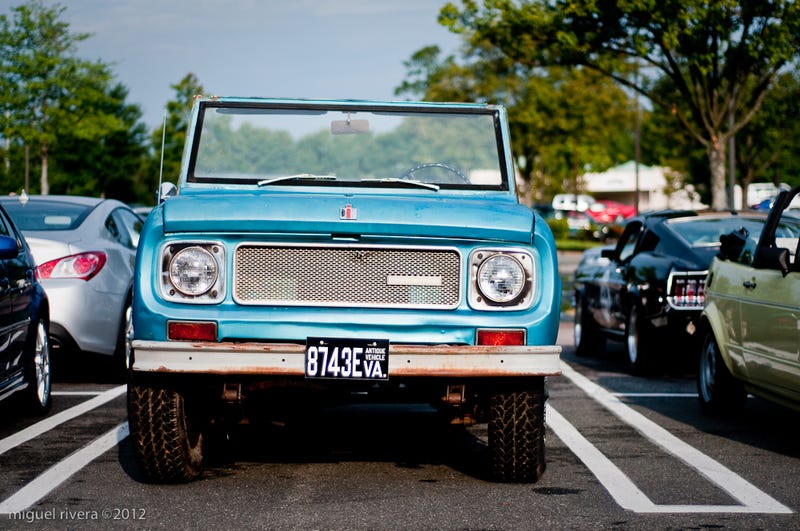 My current project and warm weather, short distance DD. '69 800A with a 3 speed manual and 196ci (that's 3.2L for the ci challenged) inline 4. Yes, a 3.2L I4. No shortage of torque, that's for sure.
My previous truck. A 1983 Ford F-100. Last year of production of the F-100 in fact. Ugly as hell, obviously lived a hard life, but it cost me $500 and never let me down over 2 years of on again - off again use, even with 250k miles under her belt. Equipped with a 300ci (4.9L) inline 6 and an auto tranny with OD. Imminently useful, and imminently reliable. There's something to be said for a good strong truck that you just don't give a shit about cosmetically.
My first truck was a 1991 Toyota. A Christmas gift from my wife some years back. Her nice way of telling me I had a metric shit-ton of yard work to do. One of the last to be built in Japan, and sporting the venerable 22R 2.4L I4. It had over 220k on the odometer and ran like a freaking top. I loved the utility of a small pickup, but once we managed to accidentally accumulate 5 cars in a 2 driver household, something had to go, and it was the little Toy that could.
Man, for someone that identifies himself as "not a truck guy", I sure have loved me some trucks...