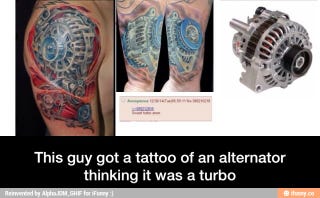 So I had a brain fart... without searching it online first. What if we used compressed air from a compressor in the car to pump your engine with cold, fast, ample air until turbo spools up.
Apparently that's being done...
How long does a turbo or turbos take to get up to speed? Can't be that long.
What if you had some sort of a circuit that regulated how much air is coming out of compressor. So initially it would be all compressed air and slowly dwindle down to nothing complemented by turbo(s) spinning up and providing air.
If it's air engines like, air we can give...