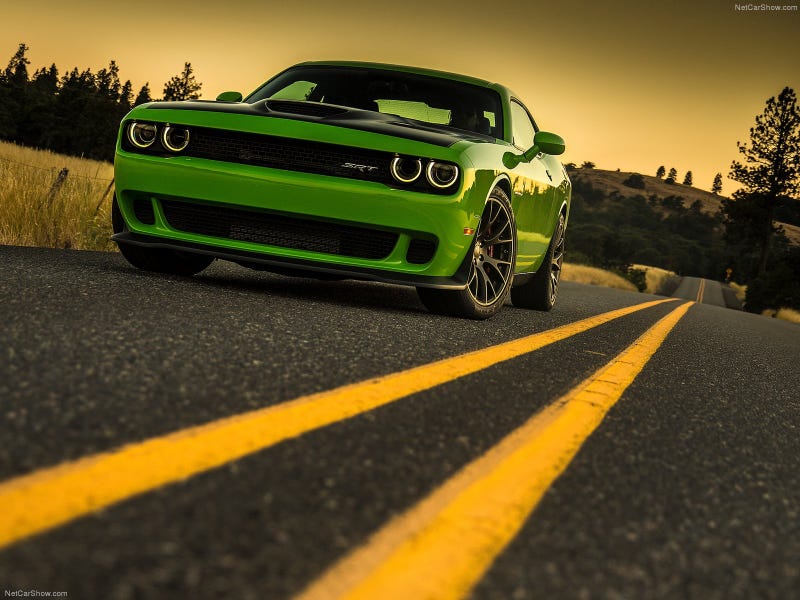 My mom has been selling shit on those "for sale or trade" groups on ebay, so there has been random people coming to the house every day. Today when I got home, she was carrying this Tony Little Gazelle stair climber thing up the basement stairs, so I carried it up for her. This things is awkward as shit to try and move or carry, despite having wheels on it.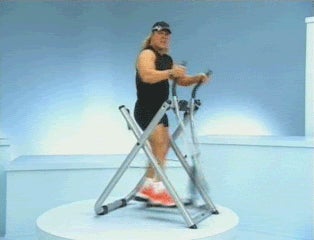 Anyway, the people show up to get it in their minivan, the woman and presumably her husband. I bring the thing outside from the living room and set it down on the stoop, assuming the guy will help me. He didn't, but it has wheels so I figured I'd just roll it to their van and then let them worry about it. As I'm trying to roll it past my car ans the basketball hoop without hitting my car, the thing unlocks, it unfolds, my toe gets crushed (not wearing shoes), and I'm struggling to get it past my car without rolling ovwr my toe again. I finally do, and get it to the back of their van. It isn't heavy, but lifting into the van is clearly at least a 2 person job, as the swingy leg thibgs swing freely when it's folded (fuck you Tony Little, and the Gazelle you rode in on!) So I'm stabdung there, waiting for the guy to help me lift it into his van, which him being a guy would be a reasonable assumption, no? No. My mom and his wife helped me lift it into the van while he watched. He looked like a real weenie. Reminded me of my stockbroker uncle, heaven forbid he get his khakis dirty!
I'm not the manliest man by any stretch, but I do my share of physical labor on a daily basis and as a young, able-bodied male I try to do my part when I see someone in need or struggling. Even if this guy had a back problem or something of that sort (he certainly didn't look crippled in anyway) he could have at the very least tried to make himself useful, rather than let me and two women do the work.
Sorry Oppo, I needed to vent and you guys are kinda all I have anymore. Hellcat for your time.