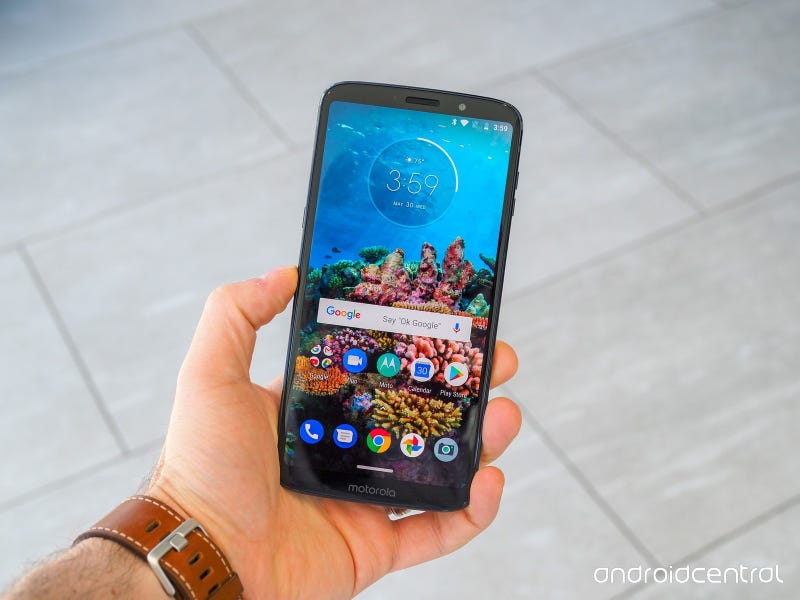 One of Motorola's strengths is making cheap phones with nice clean software that will work on every US carrier. Unfortunately their high end Z series phones haven't followed this trend, until now.
Motorola's *2015* flagship phone, the X Pure Edition (a.k.a. X Style outside the US) was universally compatible and unlocked. But for whatever reason, carrier deals, or who knows really, none of the 2016 or 2017 Z series phones were universal unlocked. Motorola brought back the X series in 2017 with the X4 but it's more of a small step up from the G series than anything approaching a flagship.
The Z3 Play also isn't a flagship phone, it's an upper-midrange phone with a slightly underpowered Snapdragon 636 processor. Although the 636 is apparently a nice improvement over the previous low/midrange processors like the 625 and 630. The Z3 Play has a 6.0" 1080p 18:9 aspect ratio screen, a fingerprint sensor on the side, and Motorola's usual nice clean software. It also is packaged with a free extended battery pack Moto Mod that sticks to the back of the phone.
What was unclear until now was which carriers it would work on. Well, even though Motorola at the global launch in Brazil a couple weeks ago didn't say anything about US carrier compatibility, the Motorola US website now has the Z3 Play up for pre-order for $500, including the battery pack. In the specs, it lists all of these bands, including everything for working on Verizon, and even T-Mobile's new LTE bands 66 and 71.
This is very encouraging to me, because it gives me hope that maybe the as-yet unannounced flagship Z3 will be a similarly universal compatible unlocked phone, and will bring along a Snapdragon 845 and improved camera, hopefully with image stabilization. Make it a good bit more affordable than the Pixel 3 XL, and I'd be all over it.
Or hey, if the Z3 Play drops below $400, I might even go for that.