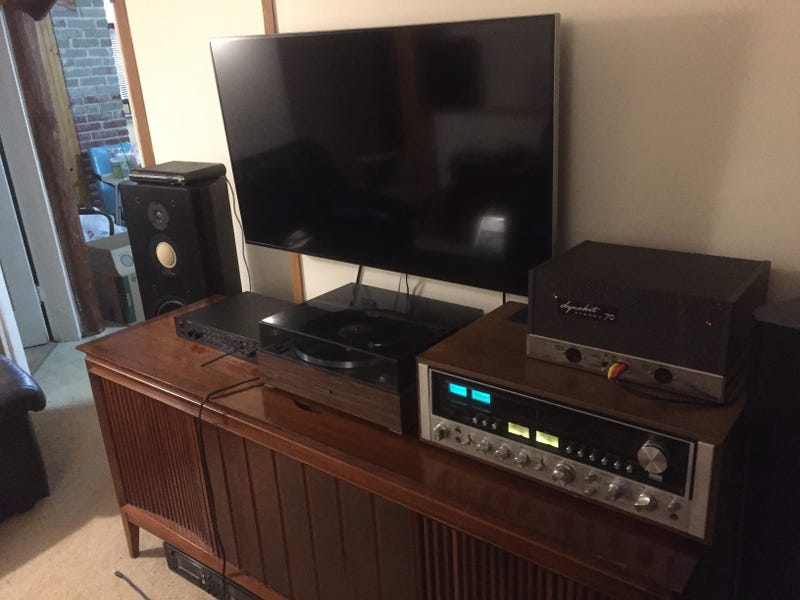 As a result, the new old turntable is hooked up as well. It is a definite improvement over the audio-technica, but now I just want to get on with it and get a better needle/cartridge situation.
The packaging and general quality of the mount was excellent, I've never seen something like this coming with a product.
I mean, they even include a template with a tray on the bottom to catch drywall dust.
Lots of arm action that I don't need, also the retainers for cables are hinged so you don't have to fully remove them to tuck in the cables.
The system as it sits now. I still need something to hide the cables behind.
And the main benefit of wall mounting besides the ability to set up the old Pioneer. It can turn so it's at a decent angle for the other couch, which was previously pretty useless for watching from. So this is how she sits until I buy some goodies for the Pioneer.