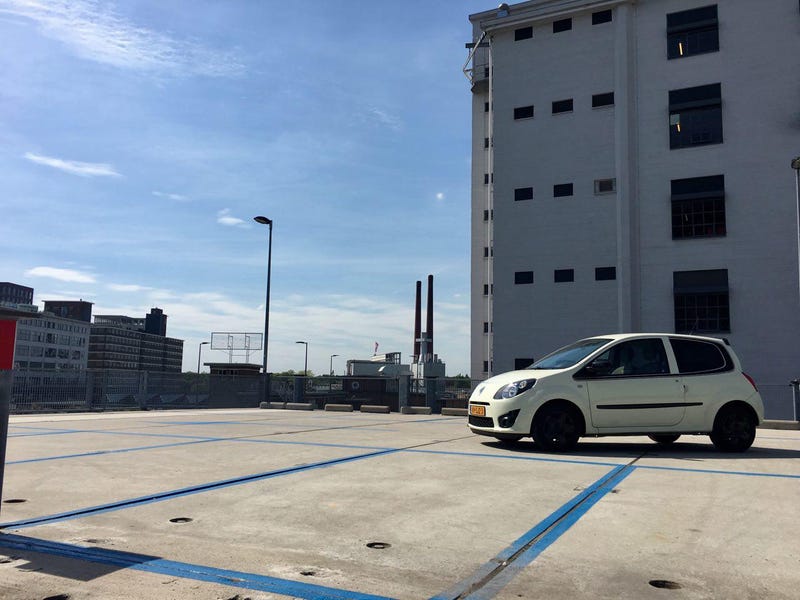 For the presentation of the next generation car of a student team I used to be a member of I needed to be in the old industrial area of Eindhoven.
Since a couple of years former Philips factories there have been converted to offices for companies and artists, as well as a music venue. All this while retaining the industrial look on the outside.
I have wanted to shoot my/a car in this spot for a while, the rooftop of a parking garage that was even used by Petrolicious. However, since today was more of a coincidence I hadn't brought my proper camera and had to make do with my phone. The fact that the sunlight was coming from another angle than I wanted sure didn't help, so I think these photos are more of a location scout thing, than proper shots.
I'd say that apart from the light and gear issues the scouting was successful, I'll definitely return here.
As a bonus a few shots of the car that was being unveiled:
The car is called Lina, and is made largely out of bio-degradable flax fibres, and is driven by 2 electric motors. It uses the same modular triple battery setup as Nova, which was it's predecessor that was built partially by me.
Bonus typical Eindhoven content:
A DAF 33!