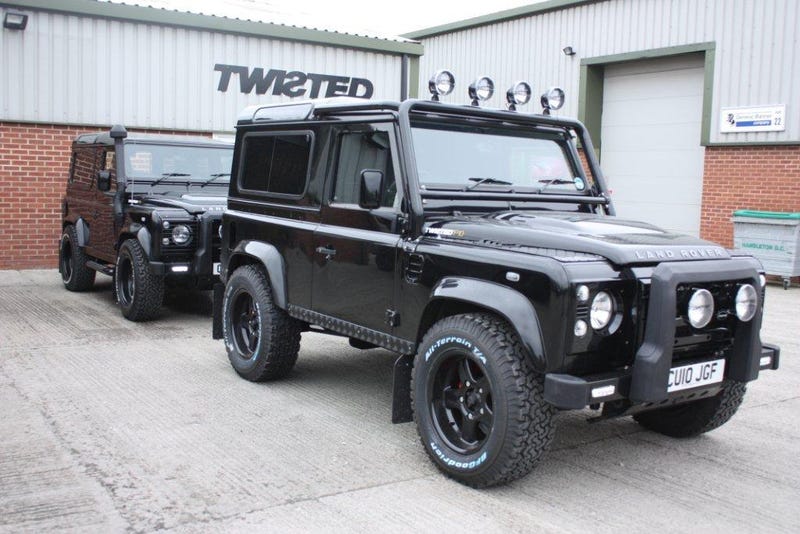 I do love (even more) the Defender once it went through the hands of Twisted Performance. These things look awesome ! Power is stock-ish though, at 180 hp. But they did put a Corvette V8 in one of them.
And would you look at these interiors !
The last 3 pictures come from Twisted Performance website.