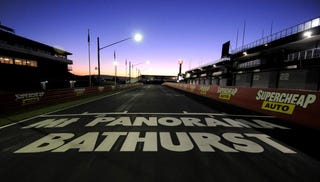 Until the greatest race weekend ever to occur. (exemptions may be made for Monaco, Le Mans and your first club day.)
Any picks? Preferences? Driver pairings you think should be different? Personally my favourite pairing is McLaughlin/Premat, and their jalop-mobile of awesomeness.
The dark horse will probably be Van Gisbergen and Webb, and I'm thinking the best chance goes to either the 888 cars or Murphy/Courteney. Of course, for many drivers the mountain will be merciless and some will not make it out in one piece.