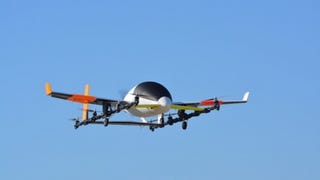 What could possibly go wrong?

Ride-hailing giant Uber planes to launch in-demand electric vertical-takeoff-and-landing (e-VTOL) air-taxi service in Dallas and Dubai in 2020, and has selected partners for development of the technology and infrastructure.

Uber has partnered with Aurora Flight Sciences, Bell Helicopter, Embraer, Mooney and Slovenia's Pipistrel Aircraft. The companies are working in concepts and technologies for electric VTOL aircraft, Jeff Holden, Uber's chief product officer, said.