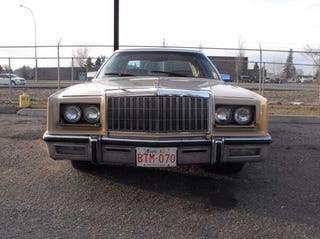 1980 New Yorker. Special because it was mine. Bought it for 500 bucks. Sold it for 500 and a pink Floyd album. My Craigslist ad specifically stated those terms XD.
Flapperdoodle headlamp covers. Anemic 318.
Chrysler tried to do it differently when it came to the New Yorker downsize. They figured size still mattered so they just made it lighter for '80. People understandably bought the impala and Malibu instead XD.
More pics
To follow
And why did it sell so cheap? Looked great but there were no floors left. At all. Even the fuel and brake lines had rusted through at the end of it all.