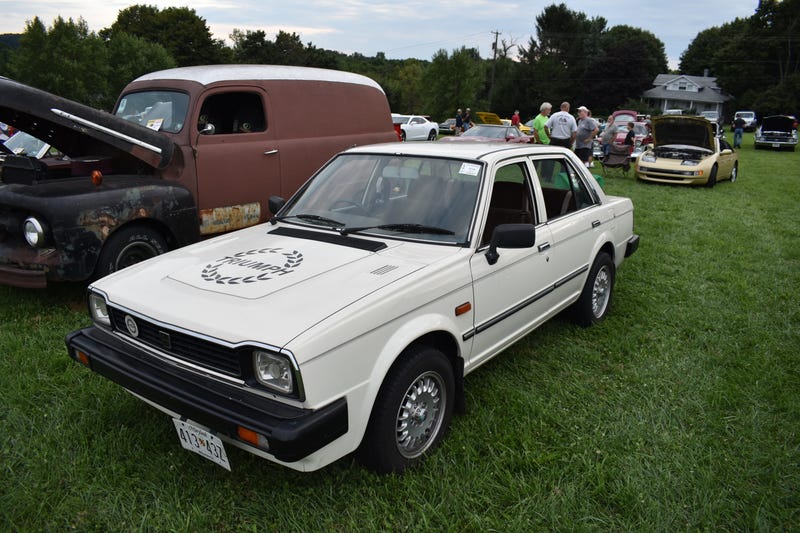 Are you seeing what I'm seeing? Someone tell me I didn't imagine this - I can't believe what I saw. I should point out, this was in Pennsylvania...
I was at the cruise night in Shrewsbury, PA this evening when I saw an old Honda driving in. I didn't take much note of it, although I thought it was neat. I happened upon it later in the evening, and something immediately seemed strange about it. Then it hit me - That's no Civic...IT'S A TRIUMPH ACCLAIM!!!!!

For those unaware, the Acclaim was basically a Honda Ballade or Honda Civic (not an Accord, as I may have mislead a few people this evening), built in Oxfordshire, England, and sold under the Triumph name between 1981 and 1984. Most notably, it was the last car sold under the Triumph name.
I talked with the owner, and she happily told me a bit about the car. Apparently, the car was originally brought over by a serviceman; it went through several owners in the US before she bought it 7 years ago. She told me that she loves driving it, and drives it often.
Never in a million years would I have guessed that I'd come across one in the US. Honestly, this is the most impressed with a car I've found at a car show in a very long time.