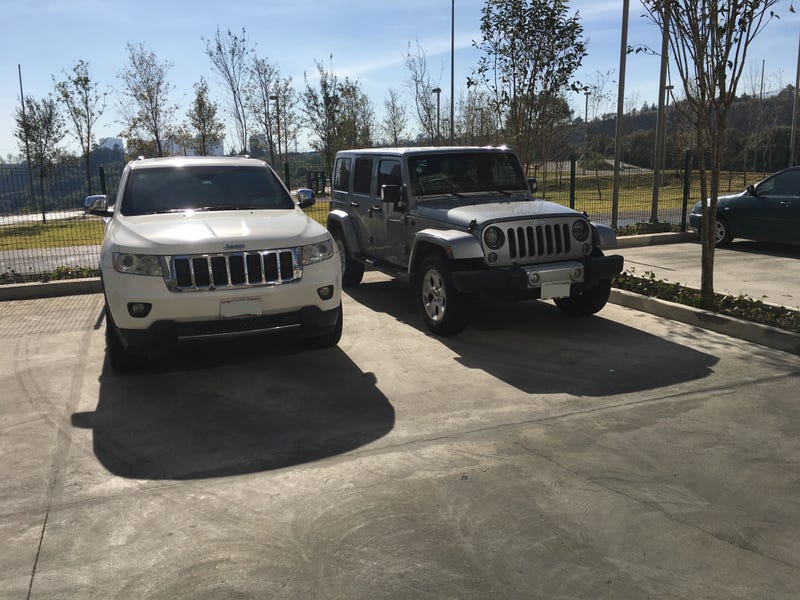 I spent the entire morning admiring this huge,brand new, 2 billion Peso parking space.
I found a JK and because of the laws of Physics, I had to park next to it!
I could hear the five-alarm fire that FCA seems to be having since their offices are just a few meters away!