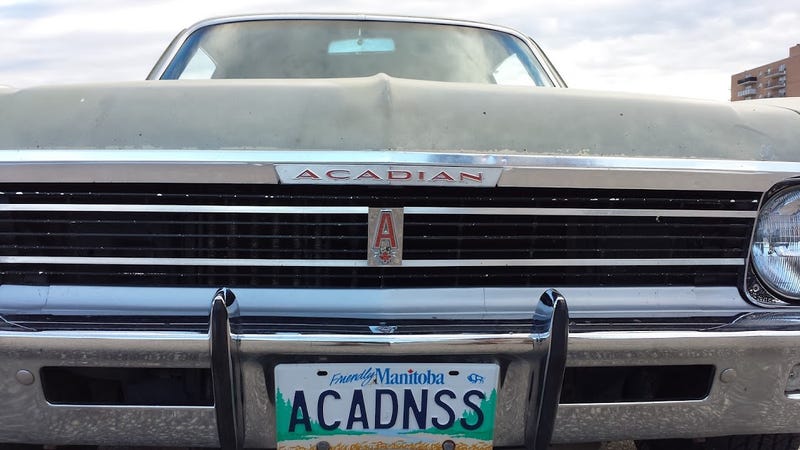 Running into an Acadian of this vintage is pretty rare in and of itself, as the trade tarriffs that led to it's existence, and that of the other Canadian Oddball marques was fully phased out for 1970. Beaumonts, Mercury trucks, and the like were being wound down as they were no longer needed. Acadian lasted till 1972, but the top model was now "SS" aping it's chevy twin, Instead of the traditoinal "Sport Deluxe" trim.
So these cars are out there, but are visually near identical to a Nova SS, this one is special.

It's an unrestored Acadian Super Sport 396. with disc brakes and air conditioning. These are so rare that I'd never heard of it, and I nerd out on the Canadian-only cars. The Chev Rally wheels are correct as are the caps that don't say chevrolet on them. Anybody ever seen one of these? I'm kind of long over Musclecars, but was shocked to see a serious factory bruiser that slipped past me in all those years I spent reading magazines and memorizing stupid Mopar facts.