Nothing gives me more LOLz than pooping on elite auto enthusiasts. Specifically, the ones that like to shit on things that aren't "V12 German engineering cars from refined German engineers from Germany, hand built by engineers with carbon fiber passion and soul" and that sort of sheeeet lol.
TE LO SICO!!!!
It's a genuine LOL and if I had unlimited funds, this is a list of what i'd honestly do >:] muah ha ha ha!
*deep breath*
Used/Junkyard 3.6L Pentastar V6 swap a brand new Viper ACR and Dodge Demon
1.5L Ecoboost swap a new Ford F-150 Raptor, FWD only, and replace the wheels with the small base work truck wheels
Find the cleanest, lowest mileage and original Toyota Supra then go to town with a bunch of cheap eBay mods (throwing away the original parts that are being modded)
Buy a McLaren F1, sell it for parts. Then, use that specific money to find the biggest POS Cadillac Catera. Soon after, restore/replace EVERY SINGLE PART down to electrical connectors, bolt/screws/washers/plastic clips, EVERYTHING, with brand new OEM dealer parts.
LS swap a Miata?......no.... Buy the very first production C7 ZR1 and B6ZE(RS) swap it.
SLAB the most original, lowest mileage E30 M3
Lowrider the most original, lowest mileage E46 M5
Purchase a Prius GT300 Super GT Race car. Do the typical "rata de dos patas" and pay politicians enough money to let me register it as street legal on full spec tires. Travel to the race tracks of the land and set as many "Fastest Street Legal lap time"records as possible. Oh the LOLz to see that leader boards say Toyota Prius as number 1.
Purchase a legendary Nissan R390 GT1 and swap its engine into a Murano Convertible, make it AWD, suspension work, brakes, wheels/tires and track it! Oh, it will also have a McLaren MP4/4 style Marlboro livery paint job
Coal Powered Tesla with Trump/MAGA livery 
Nvm, that last one is just pure evil and disgusting.
Buy a Mazda 787B and stuff it with mufflers. Making it extra quite.
Buy 10-15 2011 SAAB 9-5 for a Demo-derby!
Find the cleanest first gen NSX and make it front engine/FWD with an automatic.
Buy about 8-10 fully loaded 2018 Volvo V90 with Polestar then have Grave Digger run over them to see if the frame is really that strong.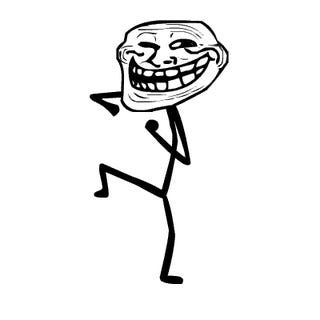 Any other good ones?