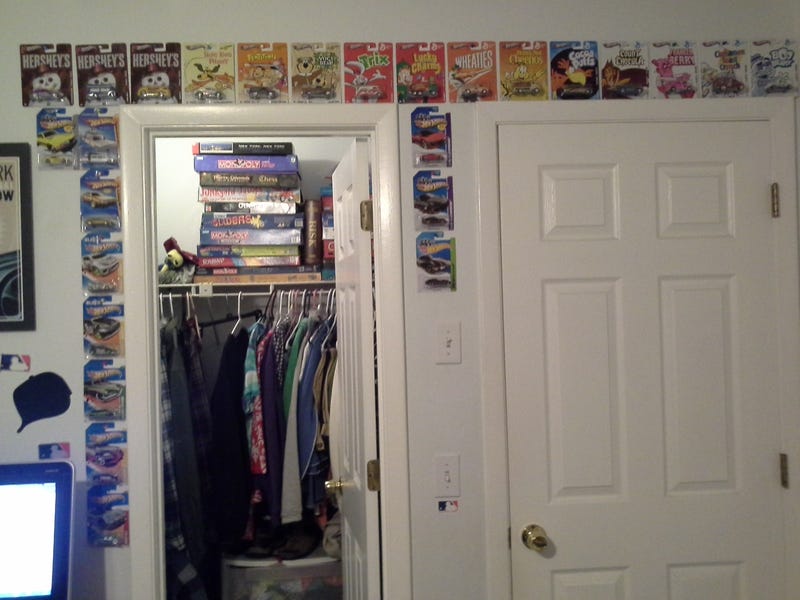 This is my unopened Hot Wheels collection. I have bout 2,000 more unopened. More after jump.
My favs there. It is the General Mills collection. I spent months looking for the complete set. Thanks Shop Rite for incredible customer service! (I had all the set but Boo Berry Ford, I searched for months; then contacted customer support asking when more would be in stock. They weren't sure but told the manager to order more. He did, but to make sure I got it, he mailed it to me free of charge! I was so happy!)
Some of my favorite dollar cars. The Ghostbusters was another impossible find. I was at Publix one afternoon, saw it, but didn't get it. I then wanted it went back an hour later. It was gone. Took 9 months to get. I was at Big Lots looking for a new bed, and there it was! I forgot about it by then! And my rare Tucker Torpedo Treasure Hunts. Solid metal.
My other cool series. That is the Hannah Barbara. Sadly, it isn't finished.
Sorry for the bad pics and messy closet in the back.