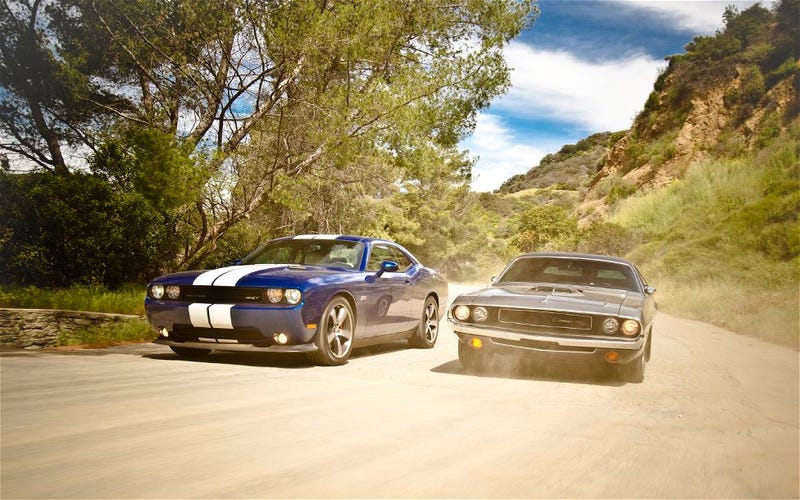 The picture should really give it away. I love the Challenger, especially the new one. I love the looks, the shape and it's presence that it has about itself compared to the of two pony cars. But If there's ONE thing I cannot stand, it's the size...
I mean yeah, gotta make cars "safer" which means bigger and heavier, which is alright I guess, but I just wish the Challenger could have been a wee bit smaller, lower, and lighter? I'm not the only one that's ever thought about this right?
I mean look at it!! I wish the Challenger was more "Camaro-sized", and weighed around 38-3900lbs.