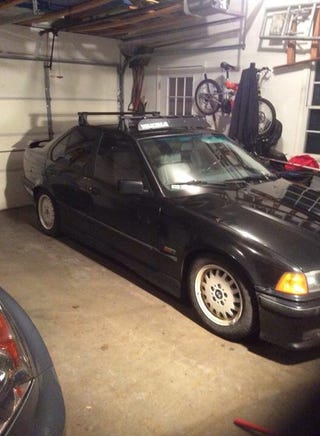 So two days ago I posted about putting on my Eibach lowering springs. I ran I to a problem.
The head of the bolt connecting my shock to my brake assembly's sheared off and was not budging at all. With the help of my dad and his mechanic tools from work we got the bolt free today and finished putting on the springs to go with my Bilstien shocks
Did you know the Eibach pro kit actually paired shocks from Bilstien with Eibach springs in a premade package that retails for 750? Cause I didn't until I looked up my springs
Well my Bilstiens came on the car and have a lifetime warrantee, and I got the springs for $50 so you could say I'm pleased
Here is the before:
And the after:
and yes I know I have to repaint the front bumper, I didn't do that great of a job when I first put it on because I knew it was going to have to get through a winter anyways and it was snowing when I was doing the build, so I had to paint it in between flurries.