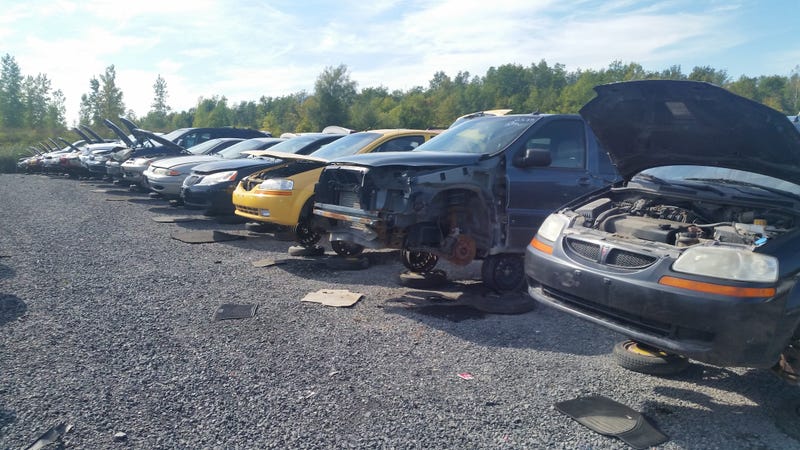 Safety u-pull image.
So I started on my heater core replacement on my 2008 uplander and found the bottom of the dash steel was rotten. Like bottom of the atlantic ocean for a hundred years rotten.
Then pulled the carpet and it led to this:
Rotten floor seam. Gaping holes. This van is not even 10 years old yet. Nasty. Images are after power wire wheel. I practically filled a shop vac with rust bits and road salt that came in through the holes.
While enjoying a visit to the local Kenny U-Pull I went looking at about 6 or 7 2006 to 2008 Uplanders and Montanas.
They all had the same rust. Bottom of the dash mount, soft floor, all horribly rotten. There must have been a hole in the floor from factory that starts this, the heater/ac has a good drain built in, even my failed heater core couldn't be smelled inside besides the coolant blowing from the firewall drain.
Very nasty. Considering the u-body Venture was a death trap for it's ability to fold around the driver in a collision, these last Uplanders with rotten floors are probably much worse.
I'll just patch it and keep driving it for now, but I know every one I see on the road up here in the rust belt probably has this problem.