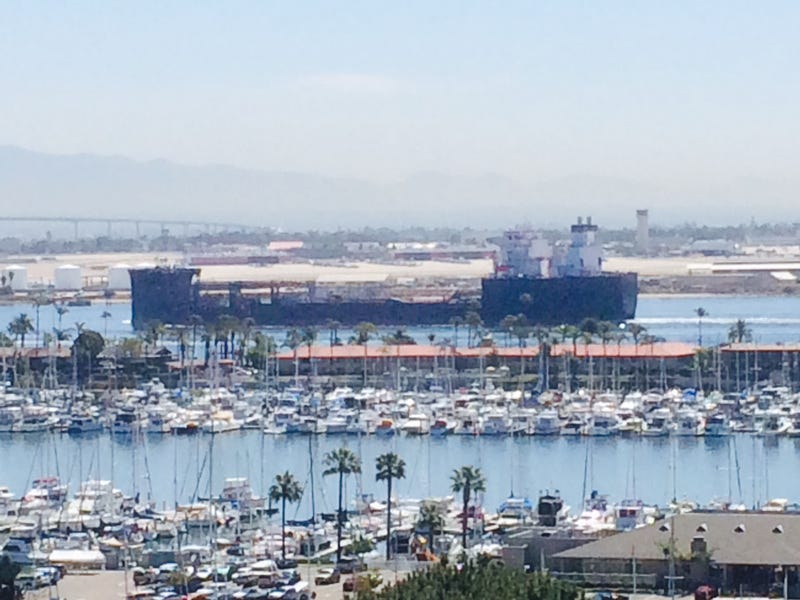 Earlier today I posted a V.F.M.D. post of the USNS John Glenn and, wouldn't you know it? Just a few hours later I saw it coming back into port. Except it wasn't the John Glenn, it was the Lead Ship of the class, the USNS Montford Point! Neat!
There's no real difference between the two ships so you can review the link to the Glenn above for some deets. I will point out that the Montford Point was built in under a year! That's right, T-MLP-1 was laid down in January of 2012 and completed in November of the same year. This sounds impressive ... at least until you remember how fast we cranked out Liberty Ships during WWII. But, you know, the Greatest Generation was in charge back then so there's that.
"IMMA SUB! (sort of)"