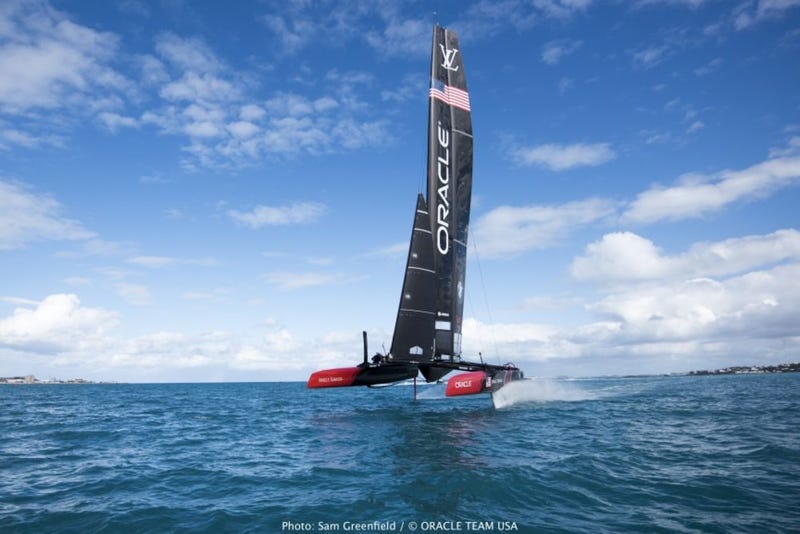 I love my kids dearly, I really do. But going to see these amazing boats competing in the America's Cup in Bermuda with my wife is something I've been planning and looking forward to since I saw the AC70s in the 2013 Cup on youtube. 70 foot catamarans on hydrofoils going 50mph...
If you haven't seen what these boats are all about, or what they're capable of, somewhere between a sailboat and a glider, really... you should check them out. Sailing 3x the speed of the wind, and exceeding the speed of wind on upwind legs. Spending 95 % of a race with the hulls completely out of the water. Just incredible.
Plus, you know, a week in Bermuda with my wife can't be bad either.