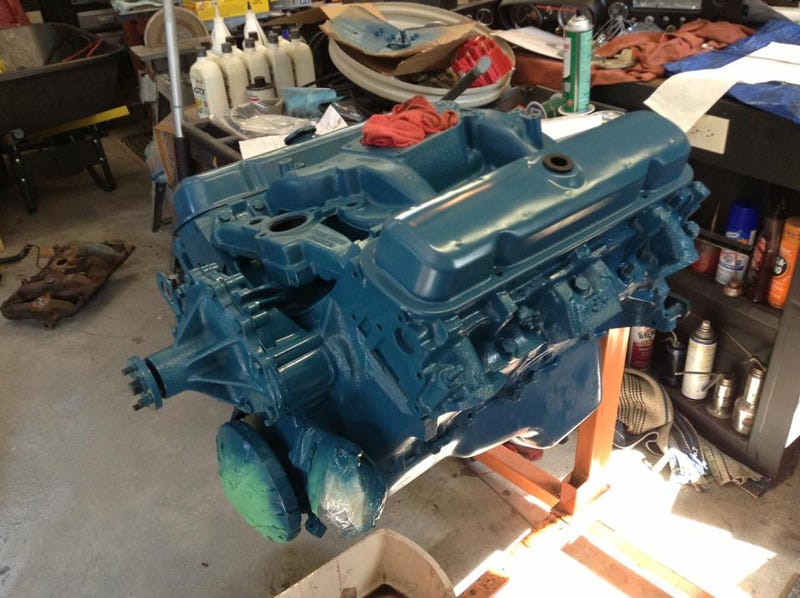 The result, time to attach the accessories and other things
I used an old set (from the 60s!) of Chevy valve covers that were wrapped in plastic to shield the valves from paint while removing the danger of messing up my beautiful valve cover paint job.
Remember: always have good ventilation (a door + fan worked for me); and if you are painting a bunch, wear a mask!