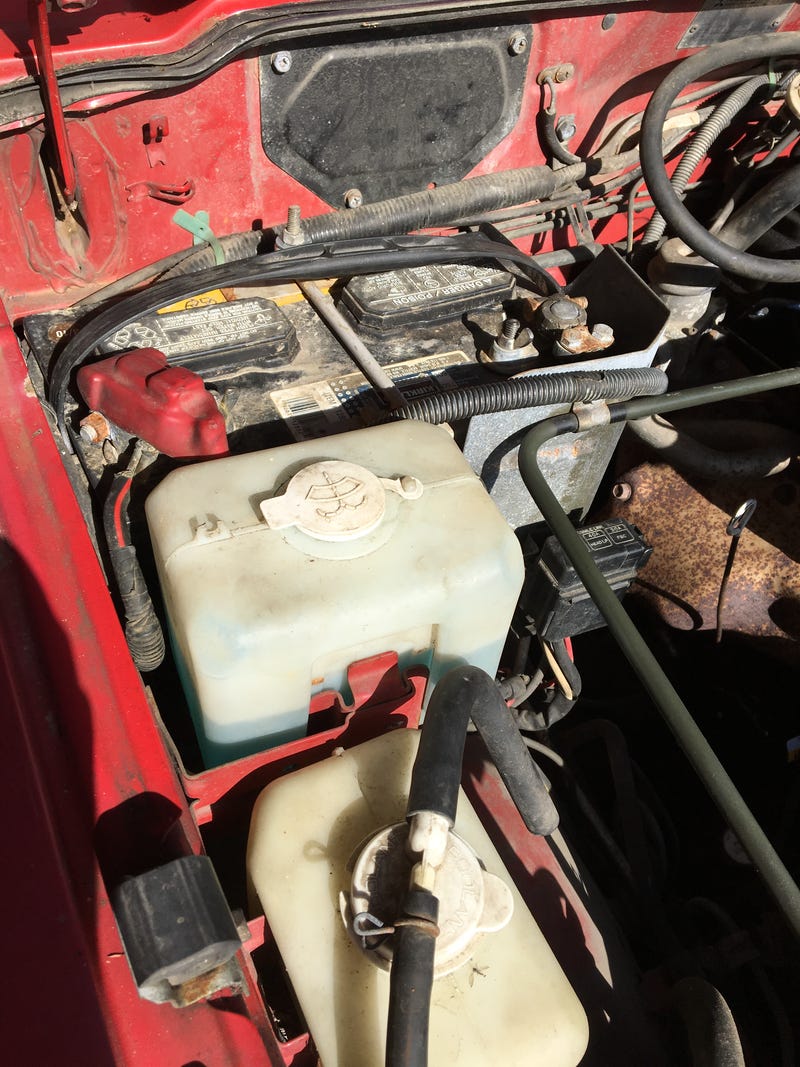 Replaced the washer pump. The reservoir was hilariously easy to remove, it just lifts out.
I tried some sandpaper on the contacts before I took out the old pump, but it still didn't work.
New pump on. The old one felt a bit seized, but I got it to turn freely. I'm leaving it in the truck as a spare since it quite possibly works now.
Also new windshield wipers, to accompany the newly acquired windshield washing ability.
Like I said, very small update. The list of things still to do isn't too long, but the optional things are pricey.
Shocks, front sway bar bracket, some sort of rust mitigation/prevention for the underbody surface rust, fix/replace front auto locking hubs that don't stay locked, and track down a fuel level sender that works. Oh and jerry cans.
Optional things, Weber conversion, 31" BFG KO2s, roof basket, driving lights,