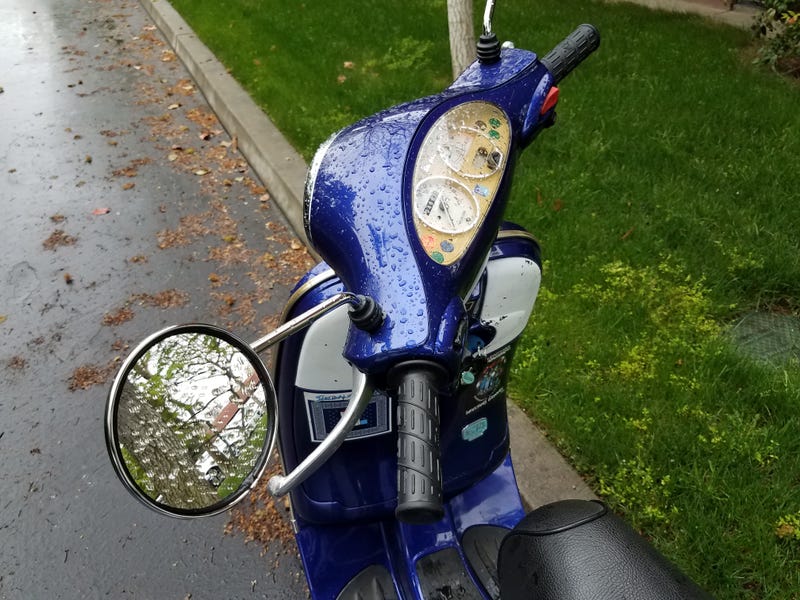 My employees told me I was crazy for driving it today, but it was fun. A little wet, but not at all cold. I am really thinking more and more about a cosmetic restoration. Some kind of fun racing livery, as I have posted, and a new set of chrome crash bars.
I left work early to think about these things, and possibly to eat some oysters. I am trying to decide about the oysters now.
Here are some cool Vespas.
Thanks for putting up with my wasp obsession. Above is vespa mandarina - Japanese killer wasp. I want mine to be a killer, too.