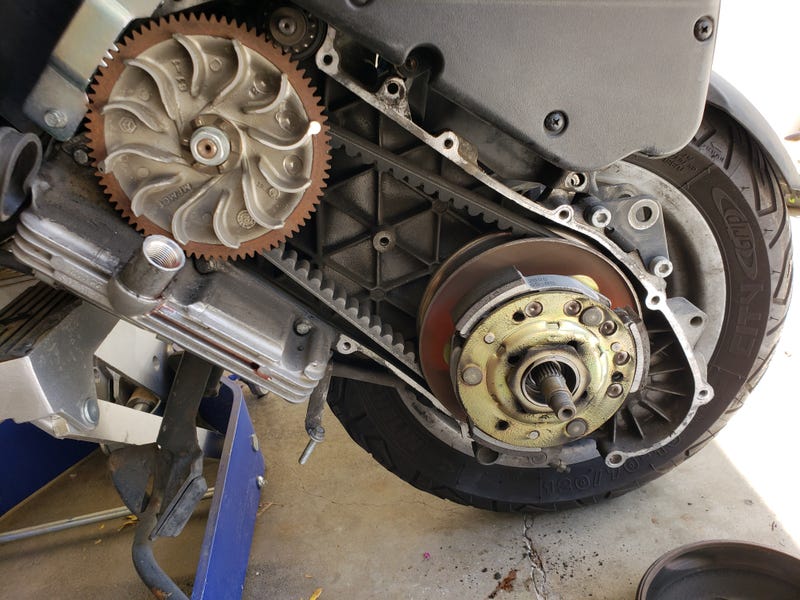 As previously posted, my 2001 Vespa ET4 150 recieved a few upgrades this weekend, all from Italian aftermarket scooter tuning parts manufacturer Malossi. I put in their Multivar variator, kevlar drive belt, and Delta clutch. I have had a chance to do a little riding on the street.
If you have one of these CVT scooters, I would really encourage these upgrades. It is like a new bike, with better acceleration, and zippier over all. In particular, it moves better with the pace of traffic on the busier roads. Most important, it is a lot more fun. The parts did not cost a lot, and the job was pretty easy.
Next, I start tearing it down to do the paint, body, and Malossi 190cc kit while the engine is out. I will reassemble with new bushings and Bitubo adjustable shocks, and this thing should be like a new vehicle.
I hope you are all doing well. I have to see the cardiologist today and I am very nervous.