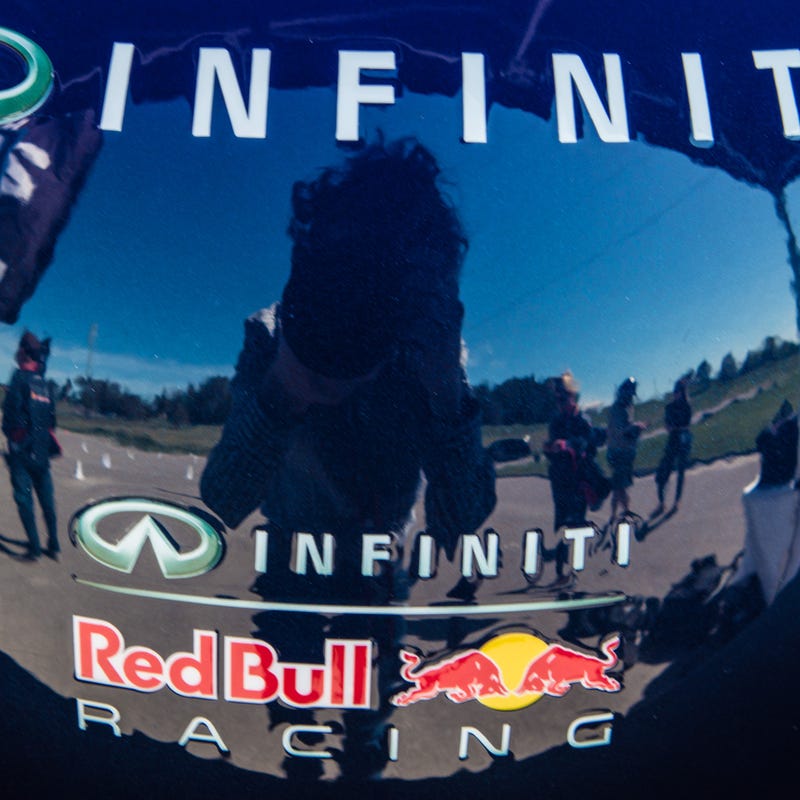 So today I rode shotgun in an Infiniti Q50 while Sebastian Vettel blasted me around Mosport. I had less than 3 minutes with him but it was a great experience.
He's a very quiet, calculative person and you can tell he's very much a "thinker." Loud press shindigs are not his thing but he fielded the journalists' questions well (mine included) and was a delightful person to work with.
I asked him if he knew about Jalopnik and he said that no, he doesn't because he usually reads car magazines instead of online stuff. "There's something nice about paper" he said.
I asked him if he had any love for the old cars and he absolutely lit up. "Oh yes!" he exclaimed as he went on to say that he loved old BMW's, Mercedes 190's and Corvettes.
On request of our very own Bandit, I asked him what he thought about old Trans Am and he said that he loved old American cars and said again that he loved old Corvettes. Who knew?
The other questions I asked are kinda under embargo and are related to the story I was sent there to write. I might post the article up if anyone's interested when it's complete.
Anything you want to know about how Vettel is in person? I also got driven around by David Coulthard who was a gentleman and a madman behind the wheel.
I should also add that Vettel couldn't resist taking a group of three of those cute Red Bull models around the track. That was his biggest smile of the day.