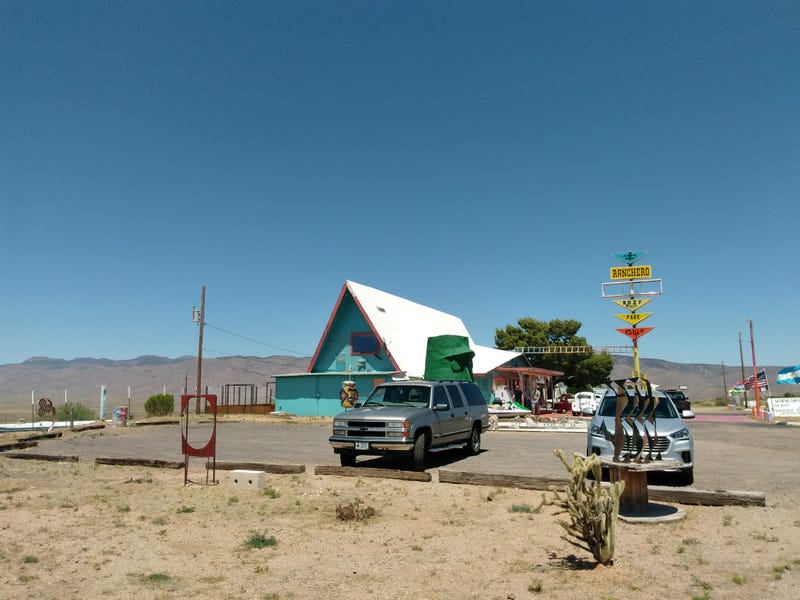 R2'd front shocks. No change. Oh well, it was needed.
The wife flew down to Vegas for the weekend and we road tripped out to the Grand Canyon, shakin' down the road the whole way. After she went home and I went back to work again, I thought I'd have another look at the rear end. Sure, it had a vibe before I swapped the rear, but nothing on the front seems to make a difference.
I jacked up the rear and gave each wheel a spin. The left rear would spin freely for about 180 degrees, then bind for the other 180. Hmm... So I put it in gear and watched it spin. No noticeable run out. Drove it and applied the parking brake gradually as I drove- the vibe got exponentially worse! Removed the drum, backed the adjuster off, put it back together and went for a drive. The vibe is definitely still there, but it's way better. I also noticed the left rear axle shaft is non- original. Looks like a cheap parts store replacement. Me thinks it is defective.
My plan now is to vibrate on back to Oregon and fix the issue there. I have a pile of parts in the form of the old grenaded rear end so I can swap the axle shaft and drum and see what happens.