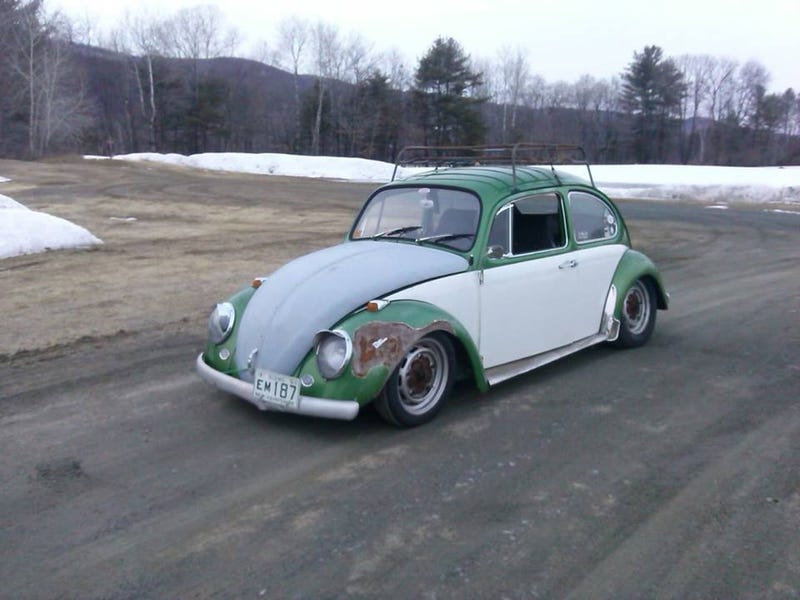 Here's that video. Listen for that sweet 1st to 2nd shift backfire. You guys can't see the fire but I promise it's there. Below are some issues I have. The first is minor but hilarious. I hit the brakes (I.e. I pulled the ebrake because I haven't adjusted the shoes yet) and the eyelid flew off and got run over:
Then when I parked it, I found out the hard way that the rear main seal is roached, when it lost all of it's oil over night:
So now the engine has to come out for replacement of that seal, and also for pushrod tube replacement.