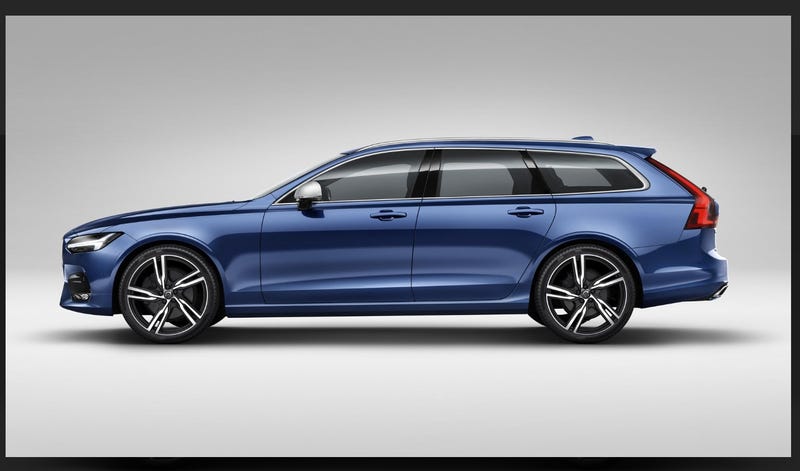 Those wheels gotta go. I've got a few ideas. You probably have some better ones. Let's see 'em. Bonus points for photoshop skills (or MS paint for the truly skilled).
I owned an s60r for a few months so I may be a bit biased, but can you honestly say that these gorgeous slabs of 5 spoke perfection wouldn't be just what the sleek, muscular v90 needs? Exactly. The best part is most s60/v70r owners don't see the beauty in these wheels and sell them for pocket change so they can fit some gaudy million spoke monstrosities with tires stretched well past the breaking point.
But hey, minimalist modern isn't for everyone (even if you did buy a Swedish car...). Maybe we need a little more depth. Something that stands out a bit. Something equally at home on the track, and in front of the inevitable car show trophies and medals that are sure to come. Maybe we need some spectrum silver SSR's. Maybe everybody needs some spectrum silver SSR's.
These were the first two that came to mind, and I'm having trouble thinking of any more because it deeply pains me to admit that a car so achingly beautiful may have even the slightest design flaw. Congrats Volvo. This is truly a home run.