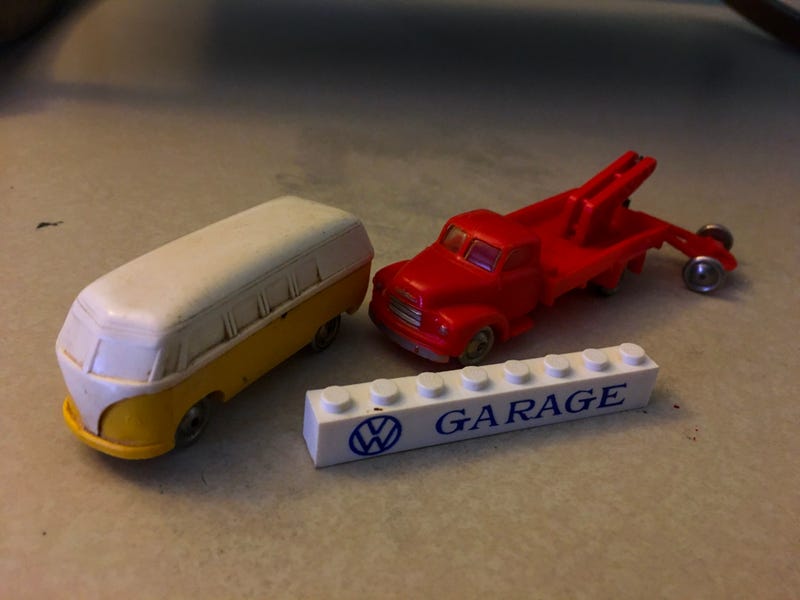 Holy. Shit.
I think I found the bulk of the set.
More pics later.
Ok, here's a good example of the pices of the set. I've got a box of smaller bricks and some other odds and ends for it. Sadly, it looks like there is only one complete garage door.
I need to find a build guide for this to see exactly what I've got. I'm guessing the MicroBus and Tow Truck are the really important parts that people are missing.
Don't really want to sell this right now, or maybe ever. But if one of you fine folks makes the right offer, I'd at least know they are going to a good home.