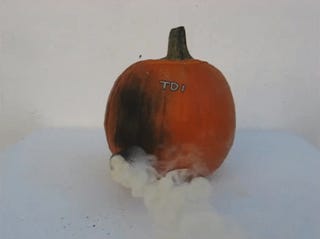 So here I am, wondering why after I mailed in my TDI forms back in February why I hadn't gotten an offer yet but I figured it was because I said April would be a good time to do the buyback on account of being paid off and the new alltracs being out. I called today to see what the story was, they told me to shove off since I wasn't my wife and its in her name. She calls and they say. "oh yeah, we got your paper work back in February. Looks like you need to log onto to proceed to the next step."
Um, was anyone going to tell us?! We've scoured the email, its not there. Nor did we get any paper notice.
Okay so lets log on, only its been several months and I don't remember my password.
"oh we'll need to do a password reset on that, you'll have to wait until Friday when we do password resets."
WHAT?! Password resets only happen one day a week?!
I want to call and freak the hell out, but I can't because Im not authorized on the account. The Hell VW? I thought by giving you extra time you would have worked out the numb-nutttery out, but I guess I was giving you too much credit.
Count me in as one of the many burned by this stupid process.
[UPDATE]
my wife just got off the phone with another VW stooge.
"oh wow...yeah what that person told you was all wrong...all of it.
We don't have your paperwork, but I can reset your password and you can resubmit online...it doesn't even show you talked to someone this morning."