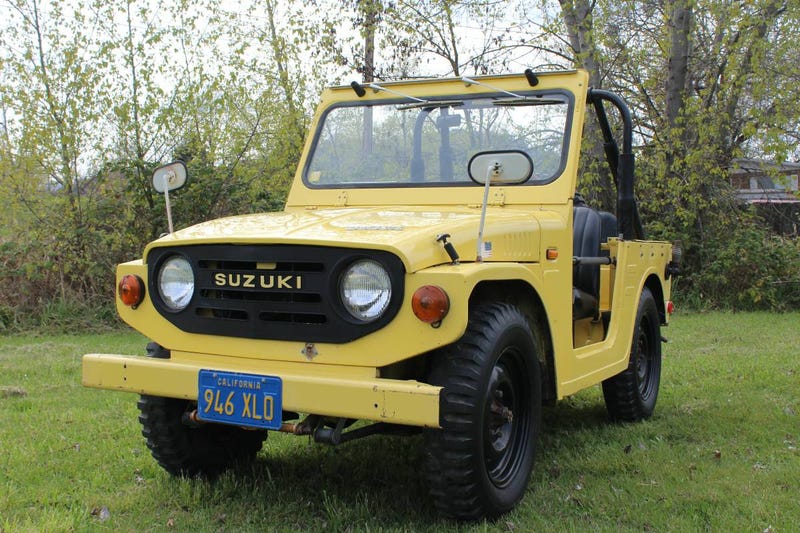 Is it wrong to want this little Japanese jeep (Suzuki Jimny)? It shouldn't be wrong. It looks so right. Maybe not so right is a two stroke engine. Last time I had a two stroke I nearly crashed many times. Mind you, that was a motorcycle...
This 1972 Suzuki LJ10 is not only two stroke (which is very unusual) but it produces a MASSIVE amount of 25 HP! I imagine you need to really wind this thing up in order to go anywhere. Then again it has a curb weight of 1300 pounds and a top speed of 47 mph.
I want this thing so bad. I don't even feel that the $12,900 is a bad price. It appears original and unfortunately has CA license plates displayed for 'display purposes'. I always love vehicles that have their original plates. Adds just that much more cool factor. If the mileage is true (based on documents I hope) it should sell quickly, I'd think.

Any takers to give me the money for this one? All my money is tied up in my Camaro at the moment...