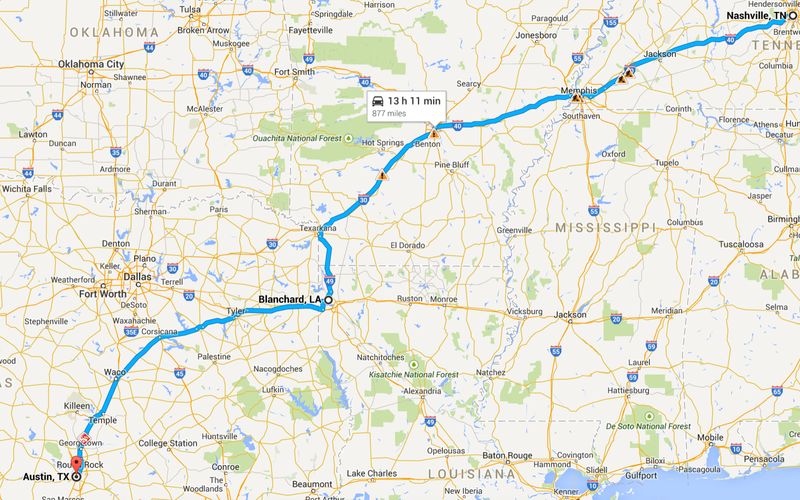 There will be a whole lot more on this little journey I'm about to take from"Music City USA" to the "Live Music Capital Of The World" but for now I'd simply like to get some information from my fellow Opponauts. I've been to Nashville before but only for 48 hours and I was on Ford's schedule which didn't allow for much exploration. This go round I've got a total of 3 days to do whatever I damn well please and I'd like ya'll to help me make the most of my time.
I'll also be heading to Austin on Wednesday, stopping in Blanchard, LA for a night to see my grandparents, spending Thursday, Friday, Saturday in Austin and then heading back to Blanchard on Sunday. If there are any Oppos in either area that have anything automotive related going on or just want to grab a beer drop me a line via Twitter or email. I have some commitments in Austin for SXSW but should have plenty of time to check out garages, good driving roads or indulge at the best hidden eateries you've got to offer.
A friend of mine likes to use the saying "I'm local everywhere I go" and while that might sound pretentious at first, the meaning is something I can get behind. When folks come to my hometown or are going to an area I know well, I always do my best to steer them in the least touristy direction I possibly can. Help me have the best experience possible so that when I write this story I can highlight the places that deserve the attention and skip the ones that don't.
As for what I'll be driving, well lets just say that there's a reason I'm flying to Nashville to pick it up, its got four wheels, a motor and a roof.
Cheers,
-Andrew
Andrew Maness writes about cars because he has one and also has a computer. He's been known to drunkenly tweet as @thisnicelife and upload photos to @theroadlessdriven. He also has a YouTube Channel and thinks talking about himself in the 3rd person is really weird but knows it's necessary if he wants to be taken seriously as an automotive journalist.