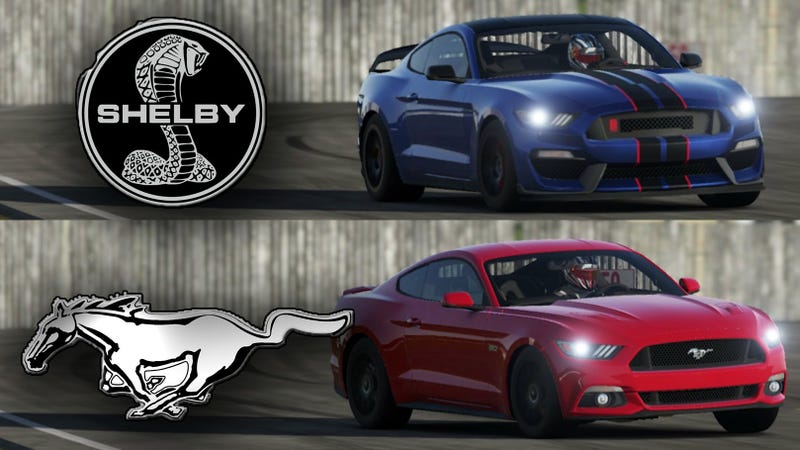 My dream is that Ford breaks the Mustang into different markets by using engine choices and performance mapping/tuning to make the model's personalities distinct. The option packages would be unique to each engine lineup in order to push that model's market focus.

2.3L Ecoboost I4 Sport (310 hp, $25k), Premium (310 hp, $29k), and ST (350 hp, $32K). [Entry Level Luxury Coupe Focus]
2.7L Ecoboost V6 Sport (340 hp, $30,500), Premium (340 hp, $34,500), and RS (3.5L, 390hp, $38,500). [Sportscar Focus]
5.0L GT V8 Sport (435 hp, $36K), Premium (435 hp, $40k), and SVT (470 hp, $44k). [Grand Touring Focus]
5.2L Shelby GT350 (526 hp, $49k), GT350R (526 hp, $62k) [Track Focus]
5.0L Shelby GT500 (680 hp, $57k), GT500 KR (750 hp, $73k) [Muscle Focus]
Something like this, I'm making it up on the fly here so I'll have to figure out fictional details later. Anything you'd like to see from the Mustang? AWD optional on the automatic 4 and 6 cylinder models maybe?