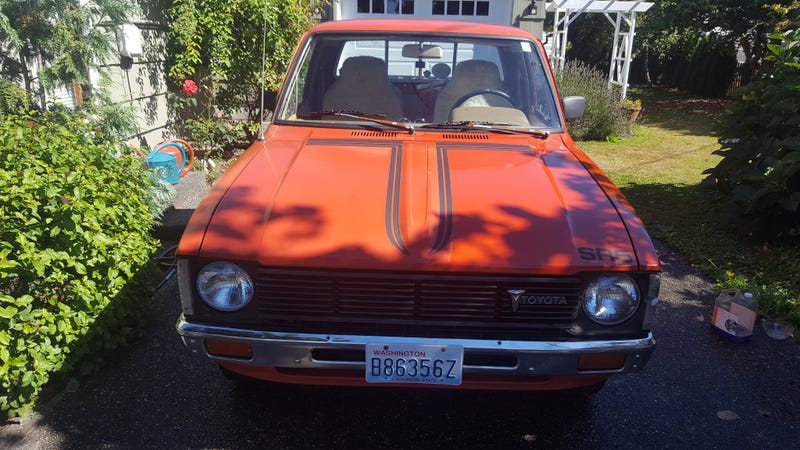 As you can see, the pickup is much like my face: it looks a lot better from 20 feet away.
Had to get down an dirty with a toothbrush for an hour because of all the moss collecting in every conceivable nook, cranny, and channel. The clearcoat is nearly completely gone, and there are spots where the paint is fading down to the metal. Any remaining clear coat is just gathering moss and dirt.

Factory graphics are hanging tough, but the horizontal trim pieces are getting extra crispy, and not the delicious fried-chicken kind.

Maybe someday I'll replace that rear bumper, but I think keeping it running is victory enough.