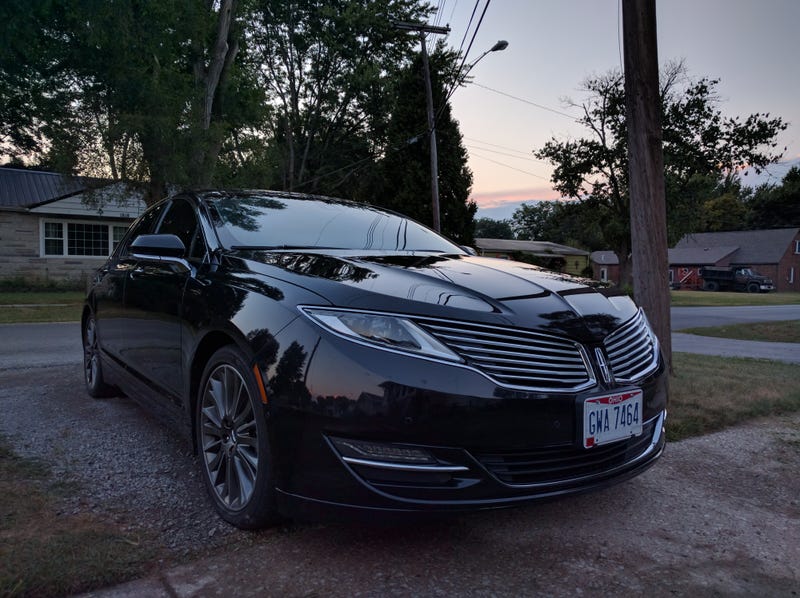 Been meaning to let y'all know that my mom picked up a Tuxedo Black 2013 Lincoln MKZ 3.7 AWD Signature a couple months back, but I kept forgetting to procure an SR20. CPO, 47K miles, brown leather interior. Sadly no panoramic sunroof. It's beautiful.
We took it to the touchless drive through wash and weren't happy with the results, so when we got home I broke out my wash stuff and gave it a thorough cleaning. Tuxedo Black looks great when it's clean.
Picture taken with my new Nexus 6P. Very happy with the camera on this phone.