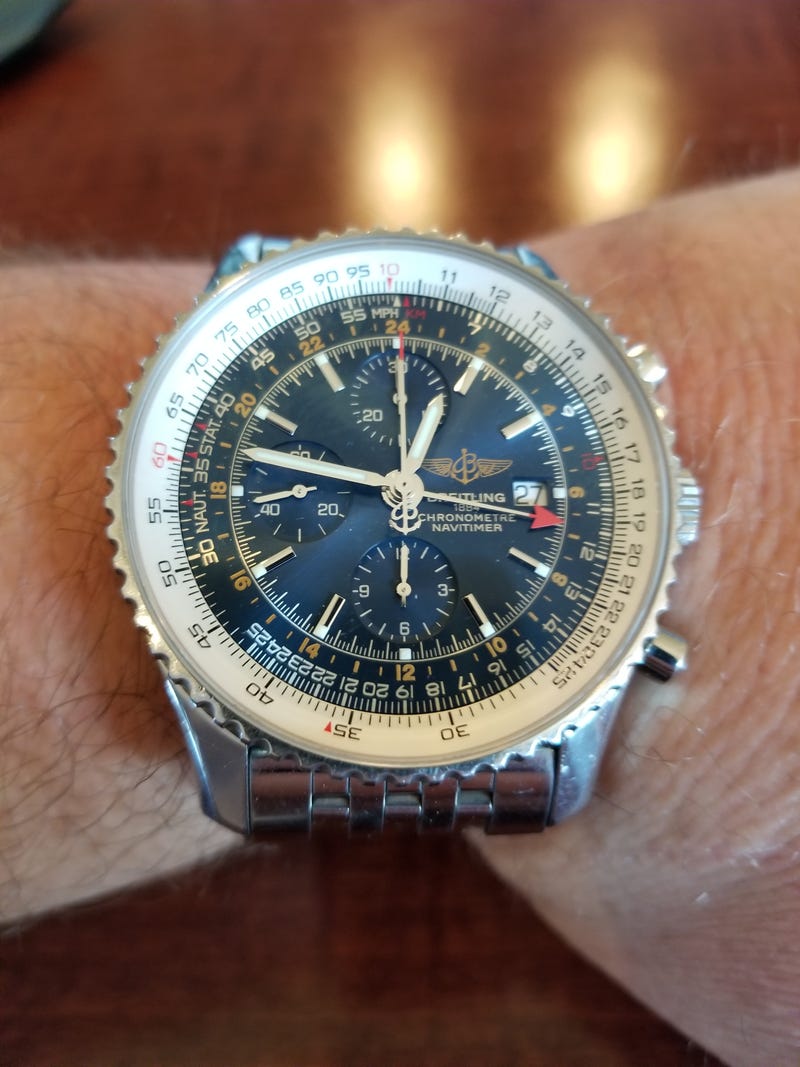 I have a small watch collection. I usually wear a Tag that I love because my wife gave it to me to celebrate the opening of my business. The last couple of days, I have been wearing a Rolex Submariner (stainless/gold, blue face) that my FIL gave me after I helped the family with press and legal issues when my wife's brother was murdered. (Different story)
I do not wear it often, but I like this Breitling. I particularly like the bracelet, which is the coolest I have ever seen.
I got it used, with a blue leather strap that was in bad shape. So I bought the stainless bracelet, which I like much better.
It is a little scratched, and needs polishing.