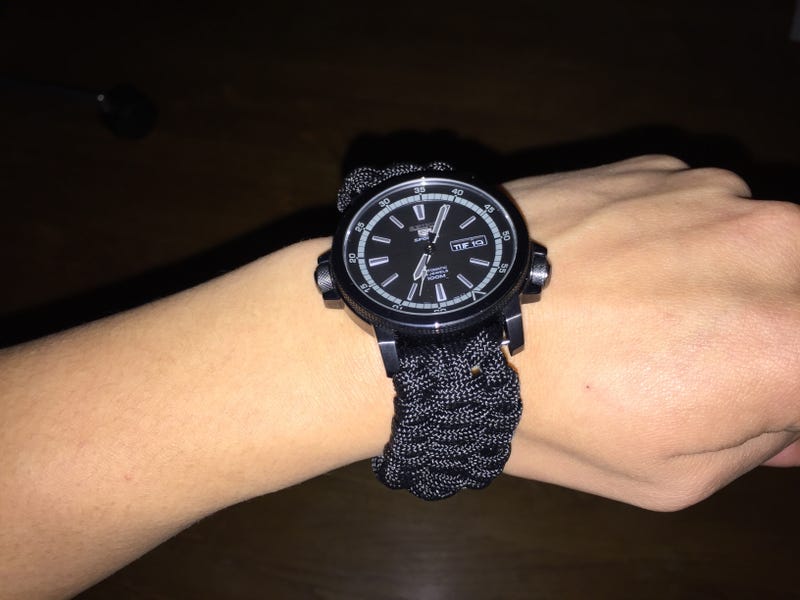 This is a Seiko 5 Sport SNZJ69. It's my new casual/give no fucks watch and first automatic watch. I just made a paracord band for it (the original metal band was clunky and was rattling all over) with half decent Michael's Paracord 550. It's currently more comfortable than my G-Shock, which is now charging.
I could have done a Better job on the band but perfection doesn't matter. Usability does. Oh Yeah this has the weirdest crown, that does not making those annoying ticking sounds. The crown is turned by a little knob on the left. It's overtly sensitive.
I also chose this for the Seiko 5 factor. I initially wanted something with a metal band (as that brought me back to my old Pebble Steel band, that took a lot of abuse from me). I settled on the Seiko 5, but I could only get the one that came with the NATO Strap. So i settled on a used watch, and after a bit of investigation, this is a pretty awesome watch. I'm planning in the long term to replace the current band with some much higher quality paracord when it fails on me. Ever.