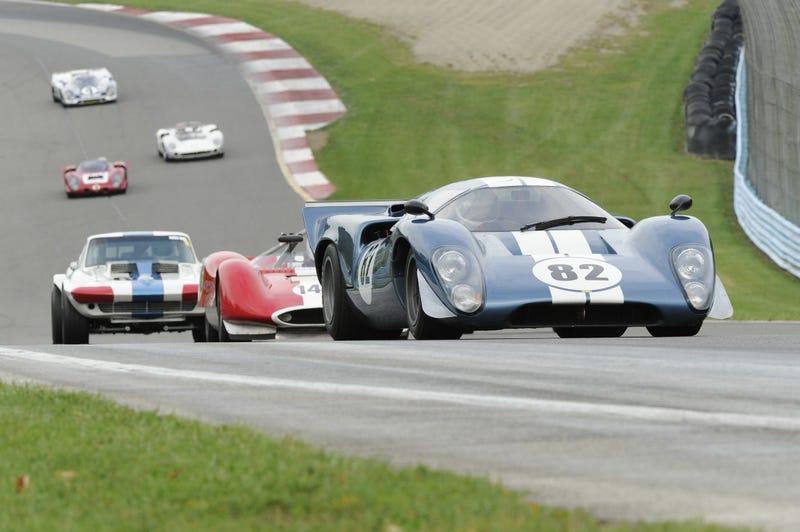 What favorite race car of yours would you like to drive where? A Hudson Hornet on Daytona Beach? An Alfa Tipo 33 through the Mille Miglia? A 917 down Mulsanne?
This weekend at The Watkins Gen Glenora Wine Cellar's Vintage Gran Prix the featured marque is the Austin Mini Cooper! This should be interesting having the Glen invaded by Mini's I can't friggin wait! If you are going this year wave up at the announcer's booth I'll be there for the SCCA! Anyone else going?
Go to The Glen Facebook page they are blowing it up with some seriously sweet pics from across the ages. Here's some I took last year. Axe for any closeups er more I'll post in comments this is some work.
SO Loud! So Angry!
Unfortunately he DNF'd. Avg Joe with a young fam who loves his Datsun.
Dat Big Rig...
That Cobra is the most Carbon fiber laden of any in existence...most of it is CF.
Among the loudest...
Cam Argetsinger wanted to create a "Mini Nurburgring" and insisted the course he laid out was more challenging than many in Europe at the time. Drive the old course you might believe him.