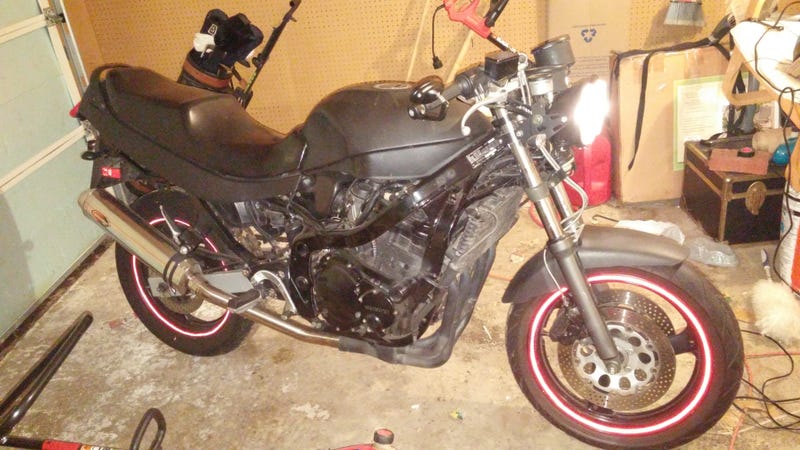 Thanks to one of my sales rep, my bike has been posted up for sale on a local Facebook group (which one I couldn't tell you because I'm not on Facebook) for about 5 days now. I put it up on eBay Classifieds today. Will post it elsewhere later.
I know these are somewhat odd ways of putting something up for sale, but there is a method to my madness: I have surgery in less than a week — nasal. So I figured just putting out some feelers for now since my surgery will have me laid up on the couch for at least a week.
Regardless, I hope that someone out there would be interested in a relatively cheap motorcycle.

EDIT: OMG, I AM LOSING MY MIND!!!
I must be stressed out due to my pending surgery. My price is waaaaaayyyy off. Will fix it ASAP. Feel free to continue with your snark until then.