Well, My parents did at least.

For my entire life, my parents have made huge sacrifices so that I could get the best education and what-not, and I'm extremely grateful for that. However, because of that they've never really gotten to treat themselves to a "big ticket item" like this. So now that I've graduated high school, have a full time job that gives me full healthcare coverage etc. I don't have to rely on them for everything like most millennials do. At the same time, our farm in south texas, which has been in the family since the 1940's, just started producing oil like crazy which has been a real blessing. In the event of that my parents have just been funneling the money into savings which I respect them for. However, my dad's 2007 Infinity G35 that he bought 3 years ago just started to crap out on him. After hearing them discuss what kind of car to look for on craigslist, I had only one response for them:
---
So I made my case and convinced them to do just that. The day after Thanksgiving I went with them to the nearest MB dealership. My mom's always dreamed about owning one, and apparently we have some sort of family ties to Emil Jellinek, who created the Mercedes trademark in 1902, naming the cars after his daughter.
Who knows...
---
Anyways, we got to the dealership and after I was done drooling over all the AMGs I'll probably never be able to afford, we headed over to the section of C-classes.

They insisted to buy a certified pre-owned, and I honestly had no argument against it, so we looked. I personally am a fan of the sport packages that only have the star on the front and a small one on the hood.
But then my dad's eye was caught by the only C-Class with the luxury package that was on the lot. Granted, there's not much difference between the two other than front ends and slightly different suspensions, It's still basically the same car. But I had to agree, it was different due to the fact that you see less MB cars with the classic hood ornament any more. Plus having the grille open up upon starting the car is a nice added touch.
So they took it for a test drive and loved it. They wanted to think about it overnight, but low-and-behold we were back at the dealership the next morning. to make a long story short it was quite the hassle to negotiate it since it was, The only C-class luxury package on the lot".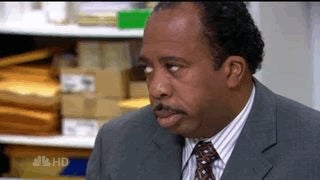 So finally we came to a deal. To wrap it all up we settled on the 2016 C300 with 5,000 miles on the odometer with luxury package, multimedia package, 5 year unlimited mileage warranty, and a thrown in wheel and tire package for a little over 40K, we couldn't complain.
Right now, I've only gotten to drive it 2 times, but overall it's quite an enjoyable ride. the comfort mode is obviously the mode that will get the most use, but there is a noticeable difference upon switching it to Sport+ mode. It does only have a 2.0L 4-cyl but it has a nice throttle response to it. I did miss the feel of the V8 that's in my homicidal Mustang, but that same mustang felt like i was inside a Happy Meal toy after switching back from the interior found in the Mercedes.
What I dislike the most so far, is the infotainment system. A lot of people complain about the size of the non-retractable screen, but I'm not bothered by that. what I'm really bothered by is the UI, and this:
the touch pad is a nice idea, but 9 out of 10 times, its going to be the click wheel that gets the most use, making the touch pad just an annoying obstacle.
Going back to the screen, I can watch Star Wars on it so I can't complain
---
The Panoramic sunroof is pretty cool

Until you're sitting in a parking lot and a crow lands on it with a piece of garlic bread in its beak and then begins walking on top making tapping noises. Accurate representation of my experience below.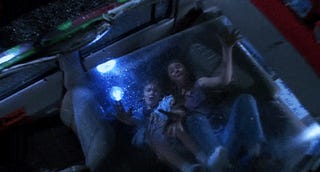 Otherwise, I have no major complaints about it so far. Just happy my parents were finally able to get in the "Treat Yo Self" mentality.
mini photo dump: