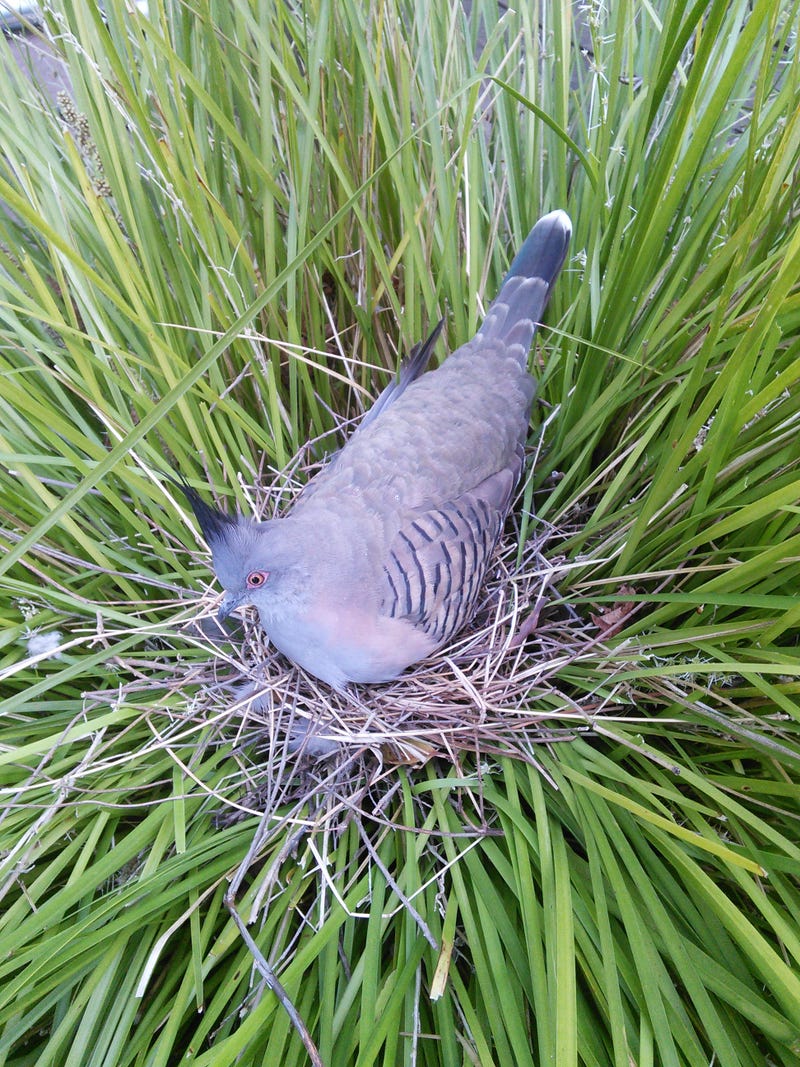 Among the many species of native wildlife that are slaughtered on Australian roadways every day, the Crested Pigeon (Ocyphaps lophotes) would have be amongst the front runners in terms on numbers. Why?

Because they are dreadfully stupid.
This one and its chicks will never make road kill however because we get frequent flybys from a brown goshawk. Fortunately, we have many crested pigeons breeding in our garden...