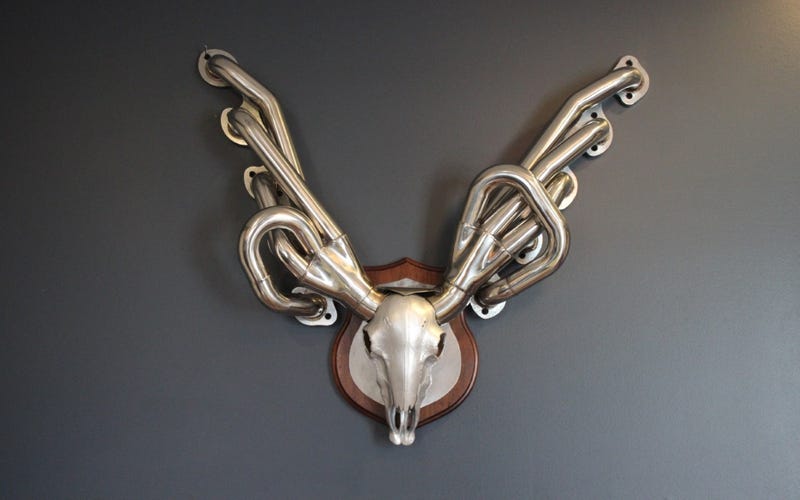 Hey guys,
You may remember a couple years ago Jalopnik did a little piece on a Kickstarter project I was doing to create a gearhead encyclopedia, basically a website to organize and preserve automotive DIYs, builds, videos, and other info. I figured I'd give an update. The Kickstarter wasn't successful but I kept working on it and was able to launch the site this spring. Tons of people have donated their DIY and build articles, we have over 400 builds and 1200 DIYs on the site now and more are being added every day. We are really proud of how the site came out. You can check it out at www.diyauto.com
To encourage people to sign up we are giving away the kickass V8 and V10 exhaust manifold trophys in the photos, along with other prizes. You just have to sign up on the site and you are automatically registered.

We aren't a big company with millions of dollars, its just my brother and I with a shoestring budget working out of our house (and I still have a day job as an auto engineer). We'd really appreciate it if you check it out and let us know what you think. If you see anything missing or have suggestions please let us know, we want to improve it as much as we can. Our goal is to have the best automotive DIY resource out there. If you have written any DIYs or build threads and you'd like to donate them to the project we would definitely appreciate it.
Thanks!!
Steve