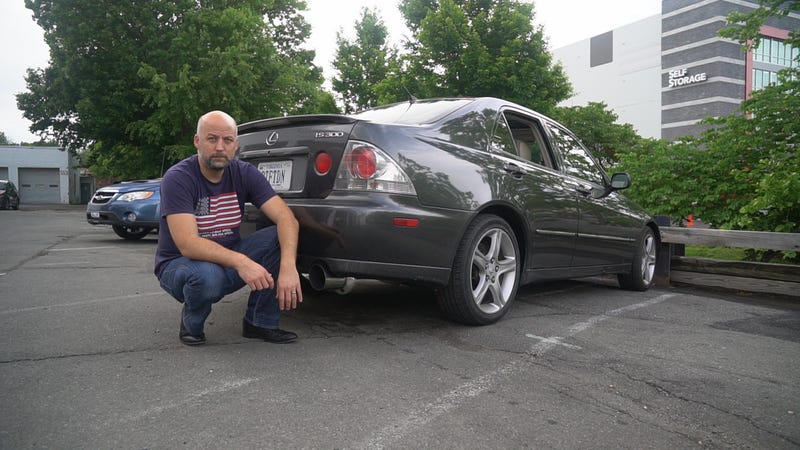 The most recent addition to the RightFootDown garage is Will's manual transmission IS300. With only 5% of the IS300's coming to our shore with 3 pedals, it's kind of rare.
Having 3 pedals should mean enjoyment behind and no better way to add to the driving experience than with a pleasant exhaust note. To remedy this, we opted for the HKS Super Drager axleback muffler from TH Motorsports.
With a part box shoved in the cabin, we met up with Sean at IM Autohaus for the install. Sean may never invite us back again.

Next up? Maybe more exhaust work. All I know is that when he sells it, I might buy it.