Guitars and cars always seemed to go together to me; but never quite as literally as in the case of Couch Guitar Straps - makers of cloth, vinyl, and nylon guitar straps (and belts, wallets, camera straps, etc).
Want to feel that 80's GTI interior cloth against your shoulder?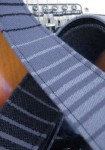 Want to show off that classy Cadillac hard top vinyl and impress the ladies?

Perhaps you prefer that "strapped on feeling" that only real seat-belt material can provide? Boy, did that sound NOT like I intended.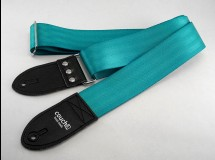 I switched to Couch guitar straps ~15 years ago. I always liked the auto-connection and have never had one fail.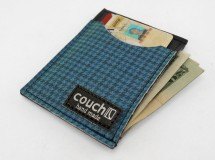 PS If your grandma looks at your new wallet and says, "Hey! THAT looks like the back seat of a 1968 GTO!" ...do not - repeat - DO NOT ask her how she knows this!
-Joe F
check our my cars, car crap, and car friends at wheelwell.com